ON THE COVER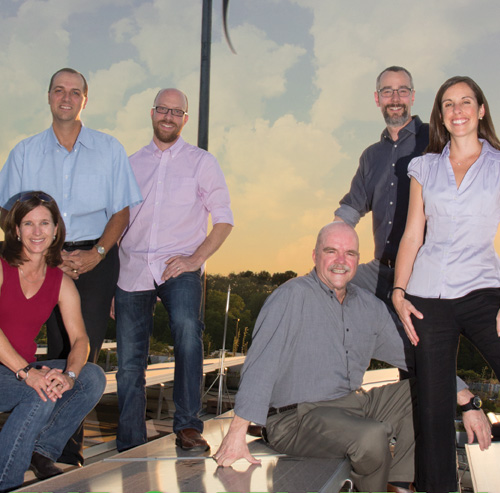 Third Quarter 2013
story by ANNE BROCKHOFF
photos by STEVEN HERTZOG
Green is good. Just look at all the products, projects and programs marketed as such. But what does being "green" really mean when it comes to design?
At first glance, there's no easy answer. Green thinking informs decisions big and small, from materials selection and landscaping to energy and water. It's applied to single projects, folded into mission statements and guides new construction and renovations.
IN THIS ISSUE
PROFESSIONAL SPOTLIGHT
Third Quarter 2013
story by ANNE BROCKHOFF
photos by STEVEN HERTZOG

All are striving to tap into fast-growing consumer demand for eco-friendly products and shopping experiences, but their goals are bigger than that. What's good for the environment also benefits communities and boosts the bottom line, says Sheila Lowrie, a spokeswoman for Dillons, which is owned by the publicly traded Kroger Co.
---
Third Quarter 2013
by DAISY WAKEFIELD
photos by STEVEN HERTZOG

There are businesses that recycle paper and call themselves green, and then there are businesses that really have eco-friendliness woven into the fabric of their daily processes. The following local businesses are standouts in sustainability.
Third Quarter 2013
story by EMILY MULLIGAN
photos by STEVEN HERTZOG
Geothermal heat pumps are an energy alternative that is just beginning to emerge in the area. Prices have remained steady over the years, but a 30% tax credit is prompting builders, architects and homebuyers to consider the technology more readily, said Sarajane Scott of Scott Temperature Equipment.
---
NON-PROFIT

Third Quarter 2013
story by DAISY WAKEFIELD
photos by STEVEN HERTZOG

Not a lot of non-profits can boast that they can get Batman into their place of business. But when local mechanic Rich Johnson was building his dream Batmobile, he knew where to go to find a few parts. Lawrence ReStore was the perfect place to find metallic laminate from a metal roll top desk, which now perfectly forms the dash of the completed Batmobile.
Third Quarter 2013


>> VIEW HIS ARTICLE
---
NEWSMAKERS
Fourth Quarter 2012
LAWYER JOSEPH M. JARVIS RECEIVES THE 2013 GAVIN SMITH LEADERSHIP LAWRENCE SCHOLARSHIP
Fourth Quarter 2012
STEPHENS REAL ESTATE HIRES MARKETING AND TECHNOLOGY COORDINATOR
Fourth Quarter 2012
USSSA FASTPITCH WORLD SERIES COMES TO LAWRENCE