Residential Real Estate Making A Comeback
| 2013 Summer | story by DAISY WAKEFIELD | photos by STEVEN HERTZOG |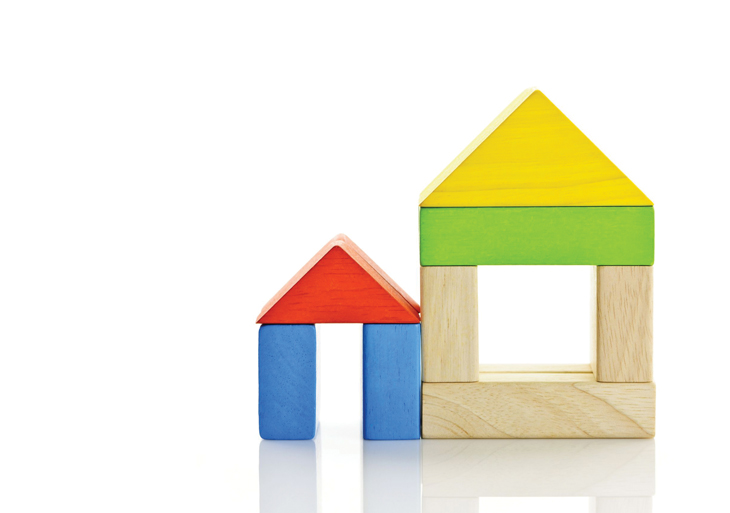 For Lawrence realtors, spring came earlier than expected this year. Home buyers were not dissuaded by lingering winter temps and opened the spring market with gusto.
Not only was March the 12th consecutive month of increasing home sales in the market, but it also produced a 28.8% increase in home sales and a 4.3% increase in mean sales price from the previous year. April numbers were even more positive: 45.7% increase in number of sales and 10.3% increase in mean sales price from the previous year.
Several factors are at play in the turning of the housing tide: Interest rates are still at a historic low, while prices for homes are not yet rising significantly. The most significant force is a punch of consumer confidence, the direct result of an improving national economy. Major players in Lawrence real estate agree this is a true and lasting movement upward after six long and lean years in one of the key components of the overall economy.
This is far from touting that the housing market is where it was pre-recession, but it is getting closer. The number of homes sold in the first quarter of 2013 is only about 10% lower than the first quarter of 2007, when the housing market began its trajectory downward. The average sale price of homes in Lawrence in 2007 was approximately $201,500, and that number increased in the first quarter of 2013 to more than $206,000. Appraisal values, while decreasing in much of outlying areas of Douglas County, have remained even for the year in Lawrence, after several years of decreasing values.
"I'm hesitant to use superlatives because of the last six years, but it does appear that the market has bottomed, prices have firmed, and we're starting to see some small increases in some price markets," says Gary Nazum, Senior Vice President at McGrew Real Estate. "All segments are very active – homes in good condition and priced correctly are selling very fast in all price ranges in all parts of community. Buyers are moving quickly when they find a good value."
Buyers are indeed moving quickly. The average days on market has decreased from 103 days a year ago to 84 days. The inventory of home listings is at a 2-year low, down to a 3-4 month inventory. The combination of low inventory and higher demand means that the time of the favored buyer is coming to a close, and the seller may finally be getting a turn. It's not unheard of (one realtor described it as "a frequent occurrence") to have multiple offers on a single listing or the offer price come in at slightly above list price.
"Three or four years ago, people had time to see a house and wait 3 weeks to think about it," says Oliver Minnis, Realtor with Stephens Real Estate and former president of the Lawrence Board of Realtors. "But now they have to move fast. It used to be such a buyers market, but now the needle is moving in some pockets to a seller's market."
This is particularly true in the pricing 'sweet spots.' but what those price points are depend on whom you ask. Nazum says that it is basement homes between $220K and $280K. John Esau, of Keller Williams Realty and current President of the Lawrence Board of Realtors, says that it's anything under $200K. Brian Hedges, owner of Hedges Real Estate, says it's anything under $350K. But Pat McCandless, co-owner of Stephens Real Estate, says they are seeing good activity in the upper price ranges of luxury homes as well.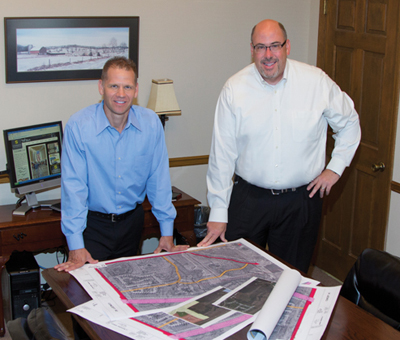 New construction, which is a more significant harbinger of true economic recovery than sales of existing homes as it entails job creation and material consumption, is also experience an increase in activity. Permits for new construction of single-family dwellings and duplexes in the first quarter of 2013 numbered 42, a 40% increase from last year. While consumer confidence is fueling a desire to build again, the bigger driver is a depleted inventory of existing home listings.
This is good news for local builders who have been through six years of trial by fire. Construction is very active in West Lawrence, in subdivisions like Diamondhead and Fox Chase South 2. New subdivisions like Stonegate IV and Fall Creek Farms are either in progress or proposed in the northwest, circling around Peterson Road, in between Kasold Drive and Monterey Way.
"We're scrambling, trying to start spec homes, and either don't have time or they are selling out from under us," says Neal Ezell, owner of Ezell Morgan Construction. "This is not a situation that we've seen in a very long time. Before the downturn, we did about 20 houses a year on average, and during the downturn, we did four to six. This year, we are working on six already just from the Home Tour."
Demand is overtaking the remaining builders. Nearly 75% of local builders have gone out of business in the downturn. Subcontractors of plumbers, electricians, framers and dry wallers have also found other work or retired. Builders are now competing for subcontractors and are at the cusp of a labor shortage if demand for new construction continues to increase as expected.
The activity could entice some builders to return, but getting back into the game might not be so easy.
"A lot has changed," Ezell explains. "If we dial the clock back to 2006, the codes are radically different now. There have been dramatic changes in those years, energy efficiency is a major part of codes now, and it wasn't back then. If you were a builder that decided to get back into business today from seven years ago, you'd be in for a real shock."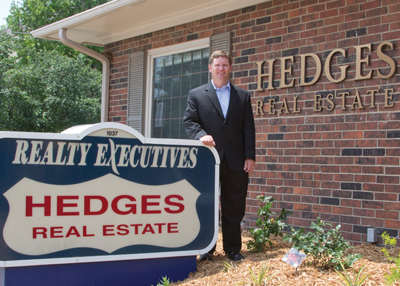 Another major factor in the residential real estate market is the historically low interest rates. The Federal Bank continues to cap the rates, and has signaled that they will continue to do so through 2014, but that makes for an artificial housing market that masks true recovery. However, the beginnings of increases in interest rates are within sight.
"Three or four years ago, people had time to see a house and wait 3 weeks to think about it. But now they have to move fast." – Oliver Minnis
"Interest rates have already creeped up," Nazum says. "We will not see lower rates than right now, because of improving economy. You've got to go back to the late 1940's and early 1950's to see interest rates like this. The average-income couple can buy 70% more house at this rate than at 6%. That's amazing."
But the landscape for lending is different than in the heyday of the housing bubble. Home buyers need to have good credit and income history to get the great rates, and the process is longer, more documentation heavy. The banking industry has become subject to consumer protection acts in the last several years, such as the Dodd-Frank Reform. The reforms are aimed at keeping mega banks in line, but community banks are also subject and finding themselves handcuffed to make loans that they want to make.
Hedges says, "Banks are willing to lend. But they want a lot more documentation to prove income sources and prove that the income is going to continue."
That, along with rumblings in the state legislature about removing the mortgage interest deduction, has some realtors tempering their optimism for the housing market.
"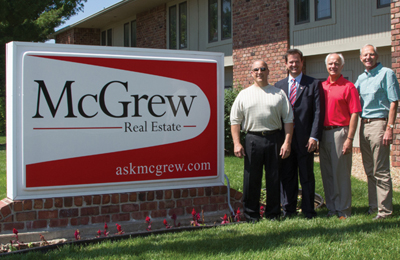 We are on the path to recovery," Esau says. "But it's a fragile path. Our local board has spent a lot of time at local and state levels, trying to get the point across that we've had mortgage interest deduction for 100 years. Taking that and the property tax deduction away would have significant negative impact on the recovery."
Still, if houses selling within days and at a median of 99.1% of list price are any indication, the road back to a robust housing market is not to be deterred by a few speed bumps. Although the housing market may take another few years yet to return to pre-recession values, the general activity has been promising and in line with pre-recession seasonal levels. Or as Pat McCandless succinctly describes it, "We're finally back to normal." ■