West Lawrence Rock Chalk Park & Theatre Lawrence
| 2013 Summer | story by ANNE BROCKHOFF | photos by STEVEN HERTZOG |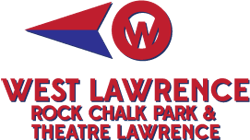 Driving west on Sixth Street in early June, you might have seen the finishing touches being put on Theatre Lawrence's new location near Wakarusa Drive. Next would have been a line of newish restaurants, stores and apartments, and then finally St. Margaret's Episcopal Church at Stoneridge Drive.
And then? Nothing but open ground. But that's set to change. Fast.
Lawrence's commercial zoning districts currently include some 9 million square feet of space, about half of which is retail, according to the city's 2012 Retail Market Report. There's also 4 million square feet of non-retail commercial, while 600,000 square feet is vacant.
Four major projects are approved to add as much as 929,650 square feet of retail in coming years, the report says, as well as ample non-retail commercial space, according to Scott McCullough, director of planning and development services for the city of Lawrence and Douglas County.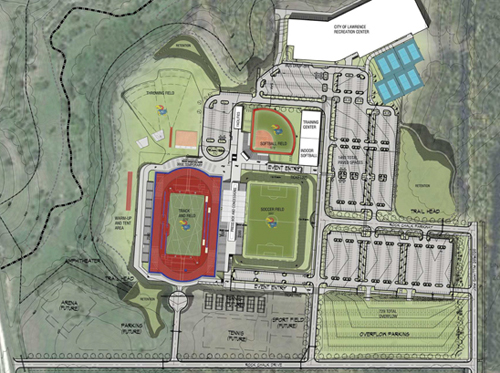 The North Massachusetts project north of downtown and Fairfield Farms on the city's southeast side account for part of that, but more than half the increase will be centered at one intersection: Sixth Street and the South Lawrence Trafficway, which connects to Kansas Highway 10.
Lawrence has expanded steadily westward, and plans for development got a boost from this year's announcement that the Rock Chalk Park sports village would be located in the northeast quadrant of the intersection.
"We're just marching west like we have for a decade," McCullough says. "What Rock Chalk has done is move the timing up."
The University of Kansas Foundation, the city of Lawrence and Bliss Sports, an entity overseen by Thomas and Dru Fritzel, joined forces to create Rock Chalk Park. It will house state-of-the-art athletic facilities for KU's men's and women's track and field, softball and soccer teams, as well as the city's newest public recreation center.
Construction plans include a track and field stadium with about 7,000 permanent seats and space for 3,000 temporary ones that will be completed in time for the 87th Kansas Relays in April 2014. There will also be a 1,500-seat softball stadium and a soccer stadium with 2,500 seats. No completion date for those has been announced.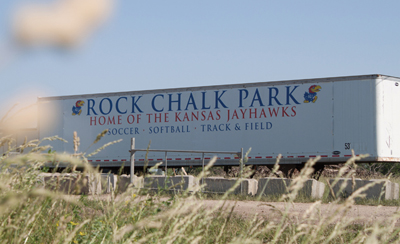 The stadiums, along with training and other team facilities, are a boon for Kansas Athletics, coaches said during the groundbreaking ceremony in April.
"Right now we have the worst facility in the Big 12," says Mark Francis, KU's head soccer coach. "We're going to go from having the worst to having the best, and that's going to have a massive impact on our program and on our recruiting."
According to the Kansas Athletics web site, such a facility could have cost more than $50 million, but the partnership with Bliss Sports and the Fritzels pared the price down to $39 million spread over 30 years.
The entire Rock Chalk site is 89 acres, but 26 of those will come under city ownership and house its recreation center. Slated to open in 2014, it will include eight full-size basketball courts, 16 full-size volleyball courts, indoor soccer and sports areas, an indoor track and other amenities.
The total cost for the recreation center project is estimated at $24.5 million, according to a June 4 memorandum from the city manager's office. That includes a $10.5 million bid for building the center from Gene Fritzel Construction; $925,000 for architect fees; $784,000 for land acquisition; and $10.3 million for shared infrastructure, including trails, tennis courts, sewers and water, lighting, landscaping and parking lot and street construction.
The city's costs are capped at $22.5 million, thanks to a $2 million donation from Bill and Cindy Self's Assists Foundation.
KU athletes and Lawrence residents will benefit directly from the new facilities, but the effect will be felt throughout the area.
Amateur Athletic Union and United States Specialty Sports Association—tournaments the region now has difficulty attracting because of limited facilities.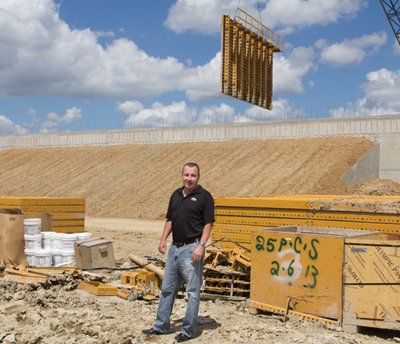 Besides the cache of hosting such events, there is the tangible payback of keeping revenues now lost to other communities at home while capturing additional sales tax from out-of-town visitors, says McCullough.
And all that empty land near Sixth and South Lawrence Trafficway? It's ripe for development.
"Even before the Rock Chalk Park idea was out there, that was going to be a major commercial district," says McCullough.
The Sixth Street/K-10 commercial district is zoned for up to 600,000 square feet of retail space alone, not including other commercial categories, the city's 2012 Retail Market Report says. While the mix of tenants is speculative at this point, McCullough says the possibilities range from big box anchor stores and general retail to convenience stores, gas stations, hotels, restaurants and recreation uses.
Developments don't happen overnight, though. It takes time for a property to evolve, and it's hard to envision exactly what the intersection will look like in coming years. Still, it's likely that the north side will progress more quickly.
The 146-acre Gateway development at the northwest corner is already zoned for a maximum of 155,000 square feet of retail, according to the city's 2012 Retail Market Report.
"But they're going to be able to build gobs more commercial that won't be retail," says McCullough.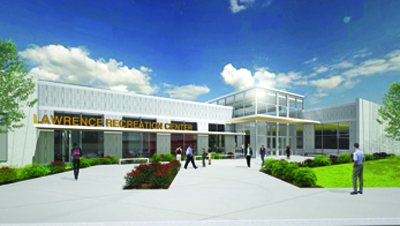 Mercato (located east of the South Lawrence Trafficway and in between Sixth Street and Rock Chalk Park) could contain even more. Its approximately 82 acres can accommodate up to 359,600 square feet of retail space, two single tenant retail buildings as big as 175,000 square feet each, commercial space and office space, according to developer Steve Schwada. Forty-four acres are zoned as mixed residential, including single family, duplex and multi-family residential.
Schwada declined to provide a timeline for the build-out. However, much of the infrastructure for the site has been completed, South Lawrence Trafficway now allows for access to K-10 and Interstate 70, access along Sixth Street has been added and design and engineering for improvements to the intersection of Sixth and South Lawrence Trafficway have begun.
Meanwhile, residential expansion continues west, making the surrounding neighborhood the fastest growing in Lawrence. Combined with the excitement of Rock Chalk Park and tentative signs of economic recovery, it's easy to be optimistic about potential growth.
"The development tap was essentially turned off in 2008," says McCullough. "There's now an uptrend for development of all types, both residential and commercial, compared with a few years ago."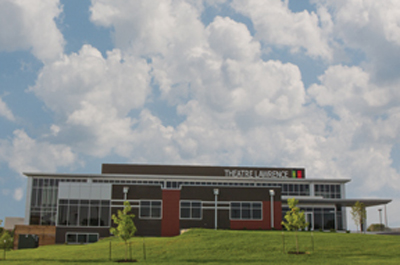 As rooftops spread, amenities like Theatre Lawrence follow. The theater moved to its new location at 4660 Bauer Farm Drive in early June. Its $7 million building has 35,000 square feet, more than three times its previous location at 1501 New Hampshire.
The theater's auditorium includes 300 seats; overhead is a tension grid mezzanine system that provides clear use of the entire space for state-of-the-art sound and lighting systems, without the usual catwalk seen in most theaters.
"This mezzanine system is the first of its kind in this area and is completely supported by the roof structure above," says construction manager Robert Green of First Management.
Part of the stage revolves to make set changes easier. The theater also has storage for costumes and supplies, most of which was previously stored off-site; a bar area; ticket booth; offices and classrooms.
"Everything is bigger," says executive director Mary Doveton. "The size of the auditorium, restrooms, workshop, storage, public lobby, bar, classrooms—it's all new and improved."
The theater began its search for a new location about 14 years ago, Doveton says, and west Lawrence's accessibility is already a boon for volunteers, actors and patrons who regularly drive in from Johnson County, Baldwin, Ottawa, Topeka, Atchison and elsewhere.
It's also well situated for Lawrence, which she describes as having something of a cultural three-legged stool between Theatre Lawrence, the University of Kansas' Lied Center and the Lawrence Arts Center. Moving west simply extended that reach.
"There's a renewed excitement across Lawrence, both here and downtown," Doveton says. "To actually come into a new neighborhood and provide a cultural anchor for it is wonderful." ■