FOCUS LEADERSHIP LAWRENCE: BUILDING AN ACTIVE, ENGAGED COMMUNITY
| 2013 Fall | story by GREG WILLIAMS PRESIDENT/CEO LAWRENCE CHAMBER OF COMMERCE |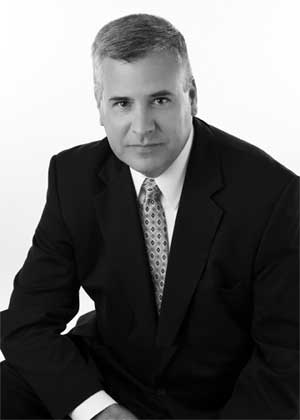 At the Lawrence Chamber of Commerce, leadership is a verb: it is an activity to be practiced, shared and implemented. No program better explains this concept than Leadership Lawrence, which recently kicked off its 32nd year of bringing together local residents to learn more about how Lawrence and Douglas County function and how to put leadership skills into action.
A program of the Lawrence Chamber of Commerce, Leadership Lawrence is our community's civic leadership program. It brings together residents from all walks of life to explore the many facets of the Lawrence-Douglas County community in a meaningful way while learning leadership skills outlined by the Kansas Leadership Center. The program is no small commitment, as class members agree to participate in a two-day opening retreat, nine full-day sessions that focus on a specific aspect of community life and a specific leadership competency such as diagnosing an issue or situation and how to energize others to act with you.
Sixty-three people applied to Leadership Lawrence this year, which was the largest applicant pool in recent memory. This reflects growing recognition that connecting to the Lawrence-Douglas County and participating in civic life is essential to the survival, growth and success of the place we all call home.
Leadership Lawrence now has more than 750 members of the Lawrence-Douglas County that can proudly claim to be program Alumni. Of those alumni, 83% are involved in the community serving on a municipal, political or nonprofit board. Nearly every municipal and charitable board in Lawrence has at least one Leadership Lawrence alumni.
But Leadership Lawrence isn't just a fun way to get to know the community; it's a sound business practice for our region. The ties between a healthy community rich in arts programs, social services and a strong business community are undisputable. Research indicates that strong communities with strong civic engagement and active community members are more successful in economic development projects. Conversely, research also shows that a community with an active, growing economic development program has more resources (money, volunteers and volunteer leaders, in-kind donations) distributed to those aspects of community life we love so well.
The Chamber is proud of the Leadership Lawrence program and its more than 750 alumni, and we look forward to seeing great things come from the Class of 2014. By working together, we will continue to build Lawrence and Douglas County into a stronger, economically stable and vibrant place to live and work.
For more information about Leadership Lawrence,
visit www.leadershiplawrence.org