Non-Profit: THE SHELTER, INC. SERVES AT-RISK YOUTH IN DOUGLAS COUNTY
| 2013 Winter | story by DAISY WAKEFIELD | photos by STEVEN HERTZOG |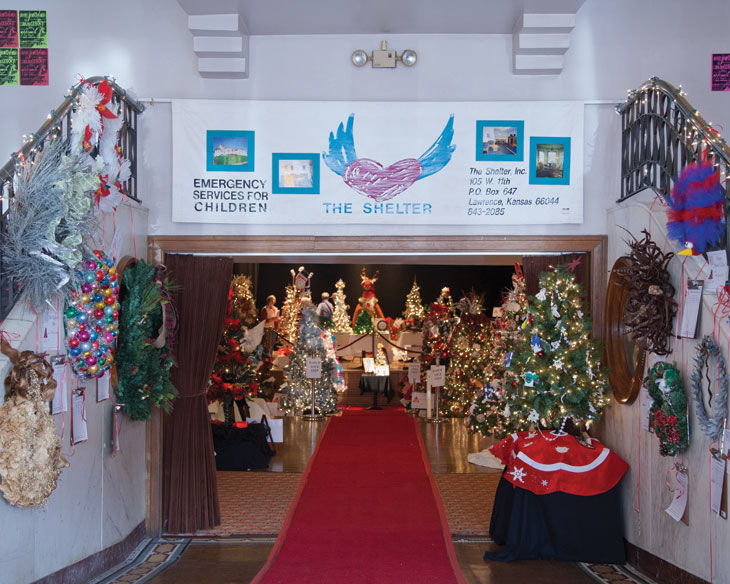 Most juveniles and their families who have encountered The Shelter, Inc., probably have mixed feelings about the organization — they wish they didn't need their services but are very glad that they are available. The nonprofit serves a range of youth and families who have either encountered law enforcement or are at risk of doing so. Incorporated in 1981, The Shelter provides four distinct services to more than 1400 cases each year.
The Shelter's Residential Program provides emergency residential care and longer-term residential care for children ages 10 through 18. This program was the inspiration for starting the agency. The community lacked emergency placement homes and places for kids who did not need to be incarcerated, but did need a temporary place to stay — such as kids in police protective custody. There were volunteer homes for these situations, but the need was outgrowing the supply, and kids were being shuttled to other communities in Kansas where there was a specific facility.
The Shelter opened with its own facility that the city leased to them. This facility has been used for emergency shelter. Over time, a second facility was opened which houses kids who need longer term residential care. Each facility houses up to 14 kids.
Another service is Juvenile Intake, which provides 24-hour on-call assistance to law enforcement, crisis intervention for families and referral services for further assistance. The Shelter's staff seeks to provide help to law enforcement with any juvenile cases.
"Law enforcement is the first responder in cases like abuse and neglect, and they will do whatever legal things they need to do," Judy Culley, Director of The Shelter, Inc., said. "But with juvenile cases, there are many complications. We do the social work and intervention part with law enforcement and the families, and help with whatever resources, placements, assessments that are necessary — whatever is going to help the case that isn't a direct function of law enforcement."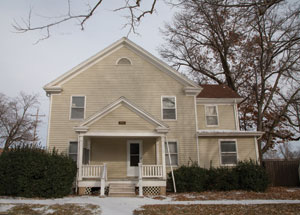 The Family Service Program provides family foster care services, including foster parent training and licensing preparation, placement coordination and on going support. The Shelter is one of several local organizations that provide this service and currently has about 20 homes in Douglas County and surrounding areas that are available for foster placement.
The Prevention & Diversion Program provides a number of services to keep at-risk kids from being involved with the court system, such as programs for first-time juvenile offenders who have committed a low-level crime. If the offender completes the Shelter's Diversion Program, then the crime will not remain on the record and court costs are waived.
"Many juvenile offenses are a low-level or first offense," Culley said. "This program helps the kid and the court system. In the program, the kid is required to go to school, meet certain conditions, be monitored for drug or alcohol issues. We also refer them for therapy or for needed services. They attend classes that teach how to make good choices."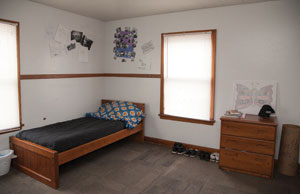 The Shelter also offers specialized case management for families whose kids are at risk of being involved with the court system because of factors like a difficult home situation, running away, or behavioral issues. The case management is a purely voluntary program.
The Shelter has a budget of $2 million a year, funded through state and federal monies. The city and county each provide funds for programs within the Prevention & Diversion Program.
"I feel very fortunate to be in a community that the city and county have both supported efforts to do as much as we can for kids who need help, so that they don't end up in the bigger state system," Culley said.
The Shelter also receives private donations and holds fundraisers. Their biggest fundraiser, the Festival of Trees, has become a local holiday tradition for many people. Celebrating its 27th year, the Festival receives donated trees and wreaths from local individuals and organizations for auction. About 80 trees and wreaths are trussed up in creative themes or glittery wonder, brought to Liberty Hall at the beginning of December and made available to a viewing public. They are auctioned off on the night of the Auction Party. Trees can bring in anywhere from a couple of hundred to a few thousand dollars. The fundraiser has netted a conservative estimate of $45k to $50k each year.
The trees have become an embodiment of the creativity that resides in Lawrence. Culley remembers trees made from street light globes, trees made of basketballs, trees made of books. Some donors come back each year, outdoing themselves in their creations.
While Culley says that she's thrilled that the Festival has become such a community event and that it raises much needed funds for The Shelter, she's more gratified that it raises awareness.
"We're happy to be known as the Tree People, and we're happy for it to raise money. But we also want to raise awareness of the at risk kids in the community." ■