NEWSMAKERS
September 2011
EXPRESS EMPLOYMENT PROFESSIONALS CELEBRATES ONE YEAR UNDER NEW OWNERSHIP SERVING LAWRENCE
The Lawrence, Kansas Express Employment Professionals office celebrated it's one year anniversary under new ownership on September 13, 2011 said Kate Turner, co-owner of the Express office.
The Express office opened in May 2001 and has been providing businesses and job seekers with temporary and full time staffing solutions in a variety of fields including commercial, administrative, and technical.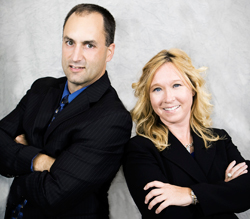 Since purchasing the franchise one year ago, owners Barry Kingery and Kate Turner have worked hard in marketing their business as locally owned and operated. "Everyday Barry and I are talking to other local businesses about how to maintain our local job force. It is important we keep them working in our community, in turn we hope they will be a more active and productive citizens," said Turner.
The Lawrence office, located at 1000 Iowa accepts online applications at www.expresspros.com. Businesses seeking employees are welcome to call the office or email Kate Turner at kate.turner@expresspros.com.
Express Employment Professionals offers a full range of employment solutions including evaluation hire, temporary staffing, direct hire, and professional placements. Express is committed to the vision of helping as many people as possible find good jobs by helping as many clients as possible find good people.