NEWSMAKERS
October 2011
PATRICK BROWN, FOUNDER: ABRAM BROWN FINANCIAL CONSULTANTS LLC, LAWRENCE.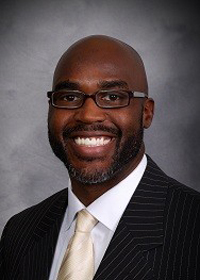 The firm works to provide clients with efficient and transparent financial solutions, with a focus on comprehensive wealth management strategies.
Brown, a financial consultant, founded the firm after working as a senior advice consultant for American Century Investments, financial adviser for Smith Barney and financial adviser for Merrill Lynch, having worked with high net worth clients and large institutions in designing investment portfolios.
Brown is a graduate of Kansas University, where he played football (#47) and was team captain in 1998. He received a master's in business administration from the University of Phoenix.
For more information, call 842-3530 or visit www.abrambrown.com.