NEWSMAKERS
June 2012
The Chiropractic Health Center Welcomes Dr. Maggie Hunsicker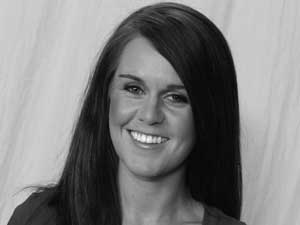 Board certified by the National Board of Chiropractic Examiners and licensed in the state of Kansas, Dr. Maggie Hunsicker received her Doctor of Chiropractic Degree at Palmer College of Chiropractic in Davenport, Iowa. As a fourth generation graduate, Dr. Maggie is committed to promoting optimal health and vitality to patients of all ages.
Health is really about one thing – function! How well you are functioning determines how truly well you are. Health and wellness are about more than just 'feeling good'; they are about functioning at your ultimate potential. When you body is functioning at 100%, you have the innate ability to adapt to anything that occurs in your environment and you can continually maintain optimal health. The doctors at the Chiropractic Health Center take a broader approach to your health, and look at how you are functioning rather than just asking how you are feeling.
Dr. Maggie believes that chiropractic care is essential for all ages. She is currently pursuing her certification through the International Chiropractic Pediatric Association. She has a strong affection for pregnancy and pediatric patients. Dr. Maggie Hunsicker's mission is to enrich and enhance the lives of this and all future generations through the power of the chiropractic adjustment and wellness lifestyle.
The Chiropractic Health Center is located at 3320 Clinton Parkway Court, Suite 100 in Lawrence, Kansas. New patients are welcome, and most insurances are accepted. To schedule an appointment, please call (785) 843-0367.
Learn more about the Chiropractic Health Center on www.thechirodoc.com.