BUSINESS ON THE HILL
| Fourth Quarter 2012 | story by JOE MONACO, UNIVERSITY OF KANSAS |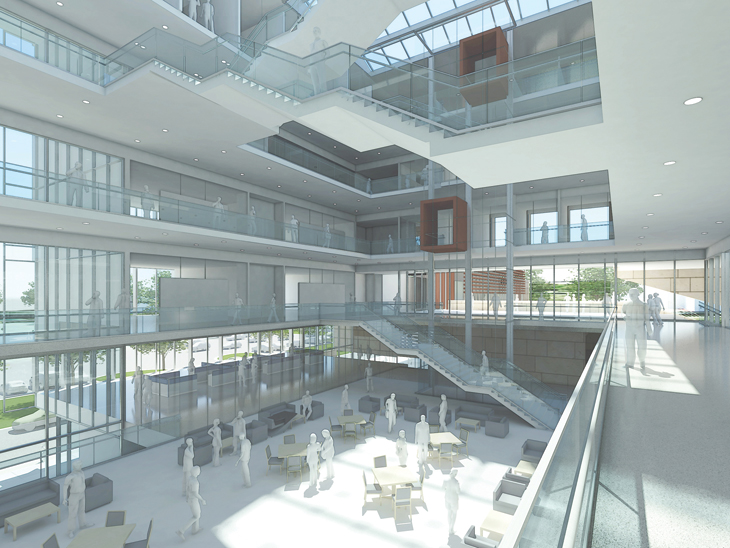 LARGEST GRANT IN KU HISTORY TO ASSIST
SCHOOLS WITH NEW EDUCATION MODEL
Researchers at the University of Kansas have been awarded a five year, $24.5 million grant to develop a national center to assist schools across the country to implement KU's successful model for educating general and special education students together and improve school-wide academic outcomes.
The award from the U.S. Department of Education Office of Special Education Programs will establish the SWIFT Center (School wide Integrated Framework for Transformation) to be directed by Wayne Sailor, associate director of the KU Life Span Institute's Beach Center on Disability. It is the largest award in KU history.
"Many educational researchers around the country have taken on the problem of inclusion, bringing special education and general education more closely together in a cohesive framework, but KU's success has garnered the most national attention," says Sailor, who is also a professor of special education.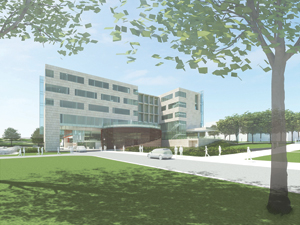 The School-wide Applications Model (SAM), developed and refined over 10 years by Sailor and KU colleagues, including Amy McCart, associate research professor, and Nikki Wolf, assistant research professor from the Beach Center on Disability, significantly improved academic and behavior outcomes in 23 low-income urban schools in Wyandotte County, Kan.; East Palo Alto, Calif., and Washington, D.C.
U.S. Department of Education Secretary Arne Duncan has cited Anne Beers Elementary School in Washington, D.C., for the school's "extraordinary job of inclusion."
"I truly believe this award will change the face of education in America," says McCart, who will serve as the new center's second-in-command as director of technical assistance.
The SWIFT Center has multiple partners from KU, including five professors from the highly ranked Department of Special Education: Ann Turnbull; H.R. "Rud" Turnbull; Don Deshler; Kathleen Lane and Elizabeth Kozleski, chairwoman.
"This critical mass at KU enabled us to attract one of the largest grants in U.S. Department of Education history to translate our findings into school and school district practices across the country," Sailor says.
CAPITOL FEDERAL FOUNDATIONS COMMITS
$20 MILLION FOR CONSTRUCTION OF NEW KU
SCHOOL OF BUSINESS BUILDING
Capitol Federal Foundation of Topeka has committed a $20 million lead gift toward construction of a new School of Business building at the University of Kansas. The gift, the largest in the business
school's history, is part of Far Above: The Campaign for Kansas, the university's $1.2 billion comprehensive campaign. KU Endowment is working with alumni and friends to complete private funding for the building, which is expected to cost about $60 million.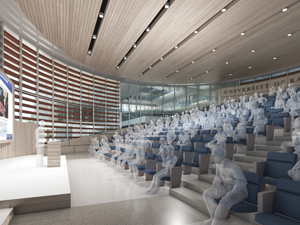 This is the largest single gift the Capitol Federal Foundation has made.
"An outstanding School of Business is an integral part of every university," says John B. Dicus, chairman, president and CEO of Capitol Federal Savings. "We're proud to play a role in making this building a reality. With this gift, we are giving students at the University of Kansas the opportunities they need to be successful in the business world."
John B. Dicus earned bachelor's and master's degrees in business administration from KU in 1983 and 1985, respectively. His father, John C. Dicus, chairman emeritus of Capitol Federal Savings, earned a bachelor's degree in business from KU in 1955.
"A great school of business deserves a great place to do business," says Chancellor Bernadette Gray-Little. "Thanks to the generosity of the Capitol Federal Foundation, the KU School of Business will
be able to compete with any business school in the world when it comes to having a modern facility to educate the leaders and entrepreneurs our communities need to grow and prosper."
Neeli Bendapudi, dean of the KU School of Business, said business education must adapt to the rapid changes in the business landscape.
"This gift will help create an environment that fosters innovation in business education and research and attracts top students and faculty," she says. "Capitol Federal Foundation's transformative gift is an investment in ensuring that our students and our state will be competitive in the global marketplace."
Th e six-story, 166,000-square-foot building will be located on the east side of Naismith Drive, across from Allen Field house at the south entrance of the campus. It will feature the newest technology, modern learning labs, auditoriums and space for collaboration and research. A conceptual rendering has been submitted, and a completion date will be determined once additional funding is secured.
Summerfield Hall, the current home of the School of Business, cannot accommodate future growth or meet the needs of the current business world. About 25 percent of incoming KU freshmen express an interest in majoring in business. Th e new facility is expected to boost annual KU business graduates from 500 to 750 in the undergraduate program, and from 280 to 350 in the graduate program.
Capitol Federal Foundation was established to benefit the communities in which Capitol Federal operates. The foundation is committed to improving the quality of life in these communities by investing in the citizens of today and tomorrow. The foundation's previous gifts for the School of Business include establishment of the Capitol Federal Distinguished Professorship in Financial Markets. Moreover, it has supported The University of Kansas Cancer Center, scholarships for student athletes, the Lied Center of Kansas and Spencer Museum of Art.

NEW ENGINEERING BUILDING WILL
ACCOMMODATE FOR GROWTH
In its ongoing effort to produce additional high-quality engineers to meet industry demands and boost the state and national economy, the University of Kansas School of Engineering will be breaking ground this fall on new engineering facilities.
The $80 million, 140,000-square-foot project consists of two separate buildings, one at the engineering complex and another on KU's west campus. Through the University Engineering Expansion Act of 2011, the Kansas Department of Commerce is providing $35 million for the project. The remaining $45 million will be from a combination of donor gifts through KU Endowment, the KU Center for Research and other university funds, including issuing bonds to finance construction and related costs.
Staff in the School of Engineering has actively encouraged more high school students to pursue degrees in engineering and computing to meet industry needs. Undergraduate enrollment at the School of Engineering this fall was at a record 2,151 students. That included a 22% increase in freshman enrollment from the previous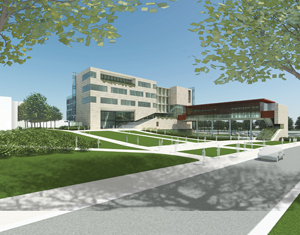 year.
The building to be constructed at the engineering complex will be four stories and 110,000 square feet, located west of Spahr Library, between Learned Hall and the Measurement, Materials and Sustainable Environment Center (M2SEC). It will also extend west to the area currently occupied by Burt Hall.
"The main campus facility will become the keystone for the engineering complex – linking the state-of-the-art research facilities in M2SEC with our traditional Learned and Eaton halls," JoAnn Browning, associate dean for administration in the School of Engineering, says. "The new building will serve as the front door for the complex – a welcoming center for new students, a resource for current students, and a launching site for our newest graduates."
The building on KU's west campus will house a "high bay facility," which is designed to provide ample space for research, testing and development of large, structural systems such as concrete piers or steel girder connections for bridges. Primarily faculty and students in the Department of Civil, Environmental and Architectural Engineering will use the 30,000-square-foot building.
"The new high-bay structural testing facility provides versatile space for large-scale testing of components and systems under large loads and deformations," Browning says. "A 40-foot tall strong wall will enable lateral loading of these systems and position KU to perform structural testing that is currently not possible in the area."
There will also be space for a new home for student projects, including groups of engineering students focused on developing sustainable approaches to energy infrastructure and automotive technologies.
"This project will help bolster the School of Engineering in many ways," says Stan Rolfe, interim dean of engineering. "It will provide a state-of-the art learning environment for a growing number of students, space for additional faculty and a home to many of the services essential to recruiting and retaining high-quality engineering and computing students to meet the demands of industry. We are grateful to the state, the university and our donors for their support to make this building a reality."

COLLEGE OF LIBERAL ARTS & SCIENCES:
LEARNING WITHOUT BOUNDARIES
In the College of Liberal Arts & Sciences at KU, we talk about learning without boundaries. Degrees from our 50 plus departments are not always tied to a specific career track but are flexible and provide fundamental skills highly coveted by employers across the globe. Among these skills are analytical and creative thinking, strong written and oral communication, teamwork and collaboration, and the ability to view things in a global context. In essence, the liberal arts & sciences are about learning how to learn, a necessary skill no matter what occupation a student wishes to pursue.
Today we often hear people ask, "What is the value of a liberal arts & sciences education?" The answer is in the alumni profiles that follow. Rooted in the Lawrence community, Wint Winter, Erika Dvorske and Wayne Simien exemplify the qualities and diverse educational skills emphasized in the College. All of them aspire to be life-long learners and to make our community stronger and healthier.
WINT WINTER,
BA POLITICAL SCIENCE,
LAW DEGREE
Wint Winter's roots in Douglas County run deep. As a fifth-generation resident of Douglas County, his commitment to the area comes as no surprise. After graduating from the University of Kansas College of Liberal Arts & Sciences with a bachelor's degree in political science, he immediately attended law school at KU. Winter graduated from law school with several offers to work in big cities around the country, but instead chose to stay close to home and work for a law firm in Lawrence.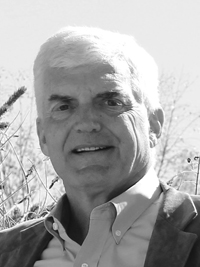 Winter not only stayed, but also made an indelible mark on the Lawrence business community. He has remained active in the law profession, currently a partner at Stevens & Brand, L.L.P. He served as a Kansas state senator for a decade in the '80s and '90s. Now, in addition to his law practice, Winter serves as the CEO and president of Peoples Bank.
Family ties to Douglas County guided Winter's future, triggering his jump into local banking. His father, Wint Winter Sr., founded Peoples Bank and invited his son to be part of the family business.
"I think the liberal arts education I got really set the stage and gave me the tools to have all these different jobs," Winter says. "I don't think I would have had those opportunities had I not had a well-rounded education from the College. I just think the College teaches you to learn."
After Douglas County fostered Winter's education and careers, he wanted to give back to the community that had given so much to him and his family. Winter has extended his Lawrence connections to those looking for a foothold in the community. He offers internships to KU students at Peoples Bank, supplying students with the opportunities he received as an undergraduate.
"I was able to be an intern when I was in school and I thought it was a very valuable experience," Winter says. "I've had a lot of interns from KU, and I think it's probably as much helping give back to KU and KU students as it is helping the company."
Even with three careers, Winter has dedicated himself to giving back in more arenas than solely business. As a founder of The Shelter, a community service organization focused on improving the lives of children at risk in Douglas County, Winter strives to improve the lives of those in desperate need of help. He describes The Shelter as one of his passions, highlighting the support it receives from KU students and graduates.
"Lawrence has – for me – the historical family roots and the educational opportunities that help support my business," Winter says. "I think that Lawrence really provides the best of both worlds: it is a small town, it has a typical small-town kind of feel, but it's got the intellectual vibrancy that the university brings."

ERIKA DVORSKE,
MA'S ENGLISH & SLA VIC LANGUAGES
Twelve years ago, Erika Dvorske found herself in a position all too familiar. Although she had consecutively earned two master's degrees from the University of Kansas and had plenty of teaching experience gained while earning her degrees, she lacked something key: employment.
By chance, as she describes it, she fell into a temp job at the United Way of Wyandotte County, Kan.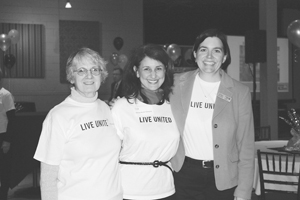 That temp job stuffing envelopes turned into a promotion, then another, then another, eventually evolving into a successful full-time career in community development. Dvorske worked at the United Way in Wyandotte for seven years, before moving to Lawrence to become the President and CEO of the United Way of Douglas County.
With master's degrees in English and Slavic Languages, community development may not jump out as an obvious career path. Yet, for Dvorske it made sense. She had engaged in a meaningful year of volunteer work between her bachelor's degree and her master's degrees that changed her perspective on her goals. "What I learned during that year was that I wanted to impact the world, but when I was trying to help an individual I always went to 'What caused this?'" Dvorske says. "What I was able to do at the College was combine my love of the academic approach with what we can do to strengthen communities." After her volunteer experiences, she focused the research for her English degree in composition and rhetoric on communities, specifically how communities engage and communicate, something she relies on in her work at United Way.
United Way supports and facilitates community resources that benefit Douglas County. It raised $1,700,000 in 2011 to support programs advancing the areas of education, health and income. Through collaboration with more than 20 local human services programs, it leads the community in reaching goals, engaging residents and identifying where and how to efficiently and effectively administer help. Dvorske leads these initiatives on a daily basis.
"People in Douglas County want to respond to local needs and do so in the best possible way," Dvorske says. "I love playing a small part in making that happen."

WAYNE SIMIEN, B A SOCIOLOGY
The name Wayne Simien holds a certain significance for most Lawrence residents. Until a few years ago that name resonated with ideas of athletic and academic greatness from Simien's time at the University of Kansas as a star student athlete. Now many associate Simien with another kind of greatness: helping the Lawrence community through community service, fundraising for local organizations and ministry work.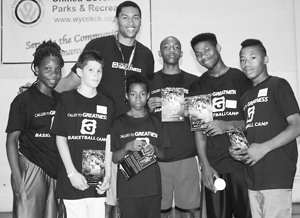 Simien founded the Called to Greatness program in 2007. He was still playing basketball professionally, having been a round one pick in 2005 after an illustrious college basketball career at KU, graduating with a degree from the College of Liberal Arts & Sciences in sociology. Called to Greatness is a Christian student ministry that reaches out to junior high, high school and college students, encouraging them to achieve greatness in every aspect of their lives. Th e program includes youth and campus ministry, athletic camps and inspirational and spiritual programs.
"When we think about greatness and what we're trying to pursue, it's not just limited to one particular area, but to every part of your life," Simien says. "Being rooted in an academic community where higher learning is something a lot of people are involved in let us take the insight and knowledge people are learning from the university, but also steward it to influence society and culture as a whole."
Simien's dedication to social change can be seen in his undergraduate study in the Department of Sociology at KU. Th e sociology department stresses the study of human social behavior and its causes and consequences. Simien now applies these principles of social human behavior in his ministry and volunteer endeavors. Simien maintains strong ties to the university as well; he is active in the Alumni Association, works with the K Club and acts as a volunteer mentor with the Athletics Department. Simien says the Called to Greatness program has a deep connection with the university – 21 of the 22 full-time staff members are KU alumni and three interns are KU students. He says his connections to the university helped lead him back to the Lawrence community after his basketball career.