DOWNTOWN IN FOCUS: LAWRENCE CONVENTION AND VISITORS BUREAU
| Fourth Quarter 2012 | story by DEREK HELMS | photos by STEVEN HERTZOG |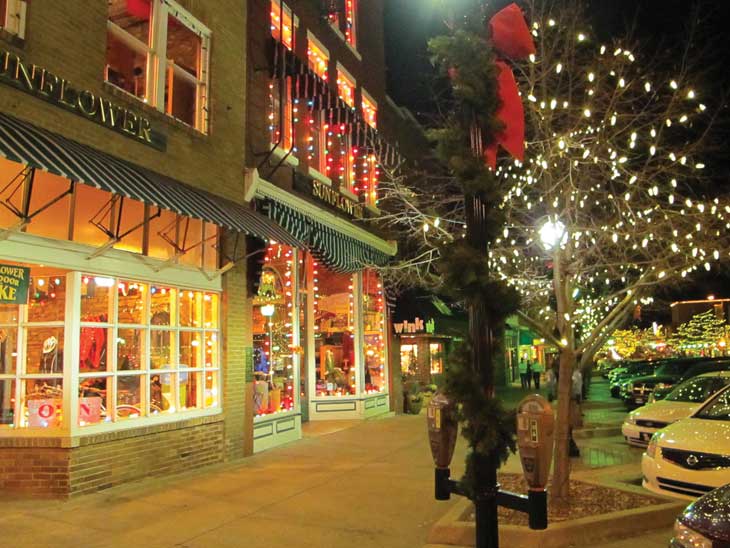 The Lawrence Convention and Visitors Bureau (CVB) has one mission: put as many heads as possible in as many hotel beds as they can.
Specifically, the CVB works to attract events to Lawrence that will bring countless numbers of visitors. In theory, those visitors will stay in Lawrence hotel rooms, eat at Lawrence restaurants and spend lots of money in downtown Lawrence and other Lawrence stores. Th e goal is a large and robust year-end balance in the city's guest tax fund, which is funded with monies collected from hotels.
"Really, we go to work everyday and get to brag about how great of a place Lawrence, Kansas is," says Christina Phelps, new Executive Director of the CVB. "We sell conferences and sporting events and even businesses on the uniqueness and great qualities of Lawrence. Not many people have a job as cool as that."
Phelps, a former hotel and advertising executive, took over the position in November after a lengthy search for a new director. She says she needed to hit the ground running to keep up with the current staff .
"The team here is just absolutely phenomenal," Phelps says emphatically. "Th is certainly is not the type of situation where someone needed to come in and implement new policies and practices. I just need to keep this team rolling ahead." The CVB staff works, in reality, to ensure their positions for the following year. The entire budget for the organization derives from the city guest tax. If people aren't visiting Lawrence and spending the night in hotel rooms, the CVB isn't funded. The 2013 CVB budget is $806,000, increased from $720,000 in 2012. "We work very, very closely with local hotels," Phelps says. "We almost think of the hotels in Lawrence as staff members."
Though not on staff, multiple local hotel managers do serve on the CVB Advisory Board. The Advisory Board is a group of 12 members of the Lawrence business community that offer ideas and insights from their areas of expertise.Jason Edmonds, Vice President of Financial Services at Morgan Stanley, is the board president. "I think I can speak on behalf of all the board members and say we serve on the board to help Lawrence," Edmonds says. "I can help with some financial questions, obviously the hotel managers have great insights. We have some marketing representatives that help however they can. We don't make decisions for the CVB, but we do all we can to help the staff bring people to town."
Bringing people to town may mean hosting a health care conference at Lawrence Memorial Hospital or a group of insurance brokers meeting in a hotel conference room. Those events are valued by the CVB, but it's the sporting events that tend to get all the attention.
You know those crazy 5ks that seem to be occurring with ever increasing frequency? That's the work of Bob Sanner, CVB Sports and Marketing Manager. The Tour de Lawrence, national youth softball tournaments and Ironman Triathlon? Sanner and the CVB play a pivotal roll in all of them.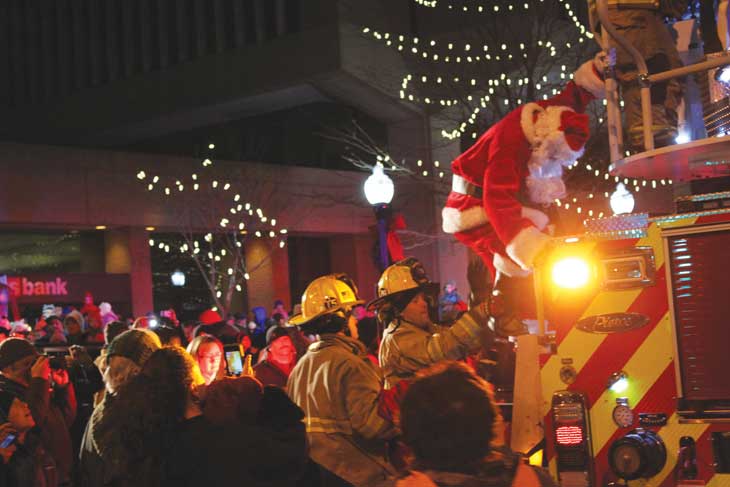 "Lawrence is such a great sports town," Sanner says. "More than just having world-class athletes, and we have great athletes in town, most Lawrence businesses understand the direct impact hosting tournaments and events can have on our community." Sanner sells sporting organizations on the practicality and professionalism of Lawrence.
"We are 45 minutes from a major airport, have a great culture in town, a unique small-town feel and hundreds of available hotel rooms," Sanner says. "But maybe most importantly, Lawrence has earned a reputation for hosting and supporting various sporting events."
The typical process of bringing an event to town involves countless emails, phone calls and often, a sight visit. Sight visits might be an afternoon. In the case of the AAU, which recently awarded Lawrence it's cross country national championships, the visit included a group of organization officials and former Olympians and lasted 3 days.
"We had the visit planned meticulously," Sanner says. "From the moment the group got off the plane to the moment we took them back to the airport, we knew where they would be, who they would be speaking with and what they would be seeing."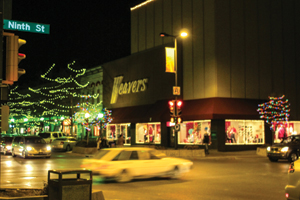 Sanner believes Lawrence looks good on paper, but the key is getting decision makers to see the town. "The visits are really where we put our best foot forward," Sanner says. "Many times if we can get a site visit, we can be very confident in securing the event. One of our biggest obstacles is overcoming the idea that Lawrence is just a small-town in Kansas. Sometimes that can work for us, in terms of discussing safety and traffic and things like that. But often people aren't aware of the great cultural opportunities we have in here."
Sanner, Phelps and Edmonds all agree the proposed Rock Chalk Park in west Lawrence will provide new opportunities for Lawrence.
"It's an absolute game changer," Sanner says. "Once the complex is completed, I'm not sure there will be another city in the Midwest better situated to host major youth sporting events. There are a lot of questions that still need to be answered, obviously, but having that many more courts and fields, in a state-of-the-art facility, will really qualify Lawrence to host larger, more lucrative events."
Phelps is also excited about the possibilities.
"I think it will phenomenal," Phelps says. "Anything that will help us bring more and more people to our great town is a positive. It's a very exciting time to be working for the Convention and Visitor's Bureau."