SPACES: SPECIAL EVENT VENUES
| Fourth Quarter 2012 | story BY GUEST DESIGNER JACQUELINE EVANS, BA/MA Interior & Architectural Design and Owner, Designer, Artist of Evans Design Firm | photos by STEVEN HERTZOG |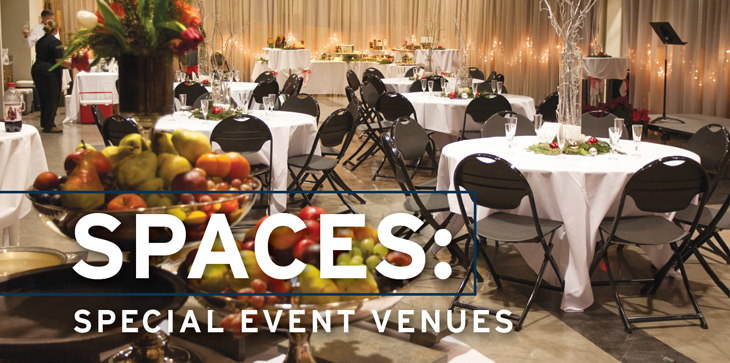 WHERE'S THE PARTY AT?
What happened to the day when a backyard or a garage was the perfect party, stage or event locale? Somewhere along the line, things got specialized and wonderful, leading to a profession and the need for a variety of event space options that hold nothing short of spectacular functions!
Three buildings come to mind that provide both historical significance and experiential value. The Carnegie building, the Granada and Maceli's, all located in walking distance of each other in downtown Lawrence.
THE CARNEGIE
200 West Ninth Street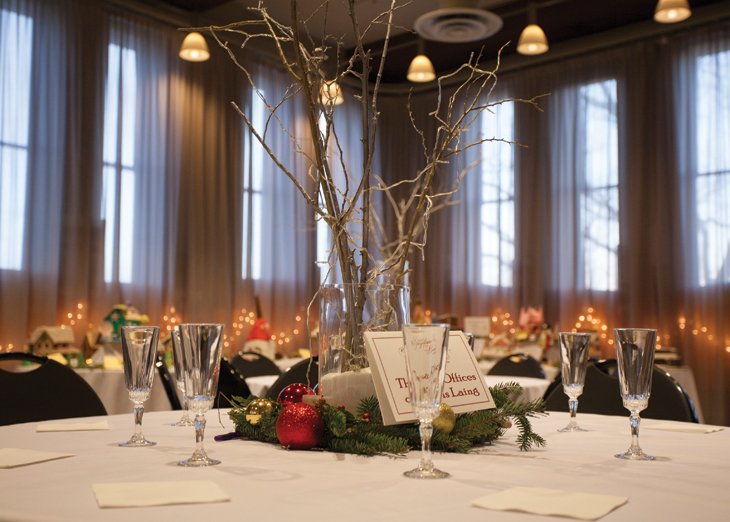 A local favorite known to many as the original Lawrence Arts Center building (a proud LAC preschool alum myself) is the Carnegie Library Building. Built in 1904, the Carnegie building housed the public library until 1972. In 1975 the building was added to the National Register of Historic Places as the Old City Library. In January 2011, the Lawrence Parks and Recreation Department began operating the facility, making it available to the public as a venue location. The Carnegie seats 168 on up to 220 theater style. Rich in historical value, surrounded by beautiful windows and spectacular ceiling height this elegant space does not disappoint.
THE GRANADA
1020 Massachusetts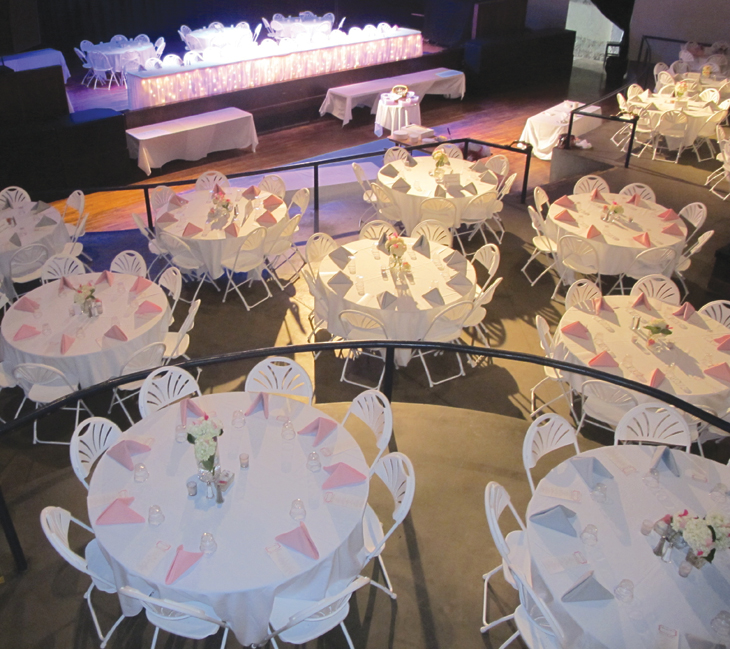 FOR A MUSIC ENTHUSIAST –
Walk one block east and two blocks south and you're now standing in front of the Granada. Can you believe the Granada; host to national and international touring acts, was originally home to a silent movie theater? From the 1930's until the 1980's the Granada provided Lawrence with movies. Today and for the last 20 years the art deco theater plays host to talented musicians and performers. And when not being used as a performance venue, the Granada provides a unique setting for events & weddings. Depending upon the configuration of space, the Granada can hold up to 200 (seated) and up to 600 (standing).
MACELI'S
1031 New Hampshire Street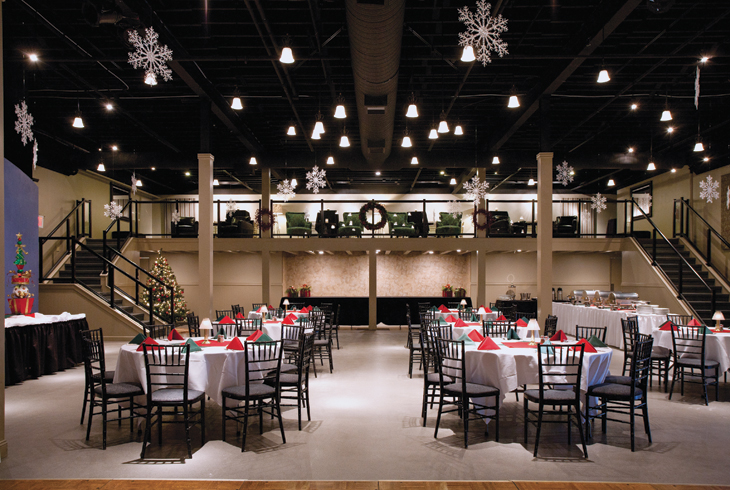 Literally out the back door of the Granada and around the corner Maceli's is probably hosting a fabulous party. Maceli's has proven a success since its opening in 1995. Maceli's recently completed renovations to add more space (seating up to 400) and update the decor, including transforming Maceli's color palate from black, gray and burgundy to blues and browns. The Bistro Room was enlarged in by encompassing un utilized areas of the adjacent dry cleaners. And, the Ballroom was architecturally transformed with the addition of a carpeted mezzanine that accommodates 125 guests. Flanking staircases access the glass encased mezzanine. The combination of leather chairs, banquettes and fabric reading chairs to small banquet tables make this new addition a versatile and cozy space.
The Carnegie Building, Granada and Maceli's, different spaces for different personalities, events and needs.