WHERE TO START A BUSINESS: KU SMALL BUSINESS DEVELOPMENT
| First Quarter 2013 | story by DEREK HELMS | photos by STEVEN HERTZOG |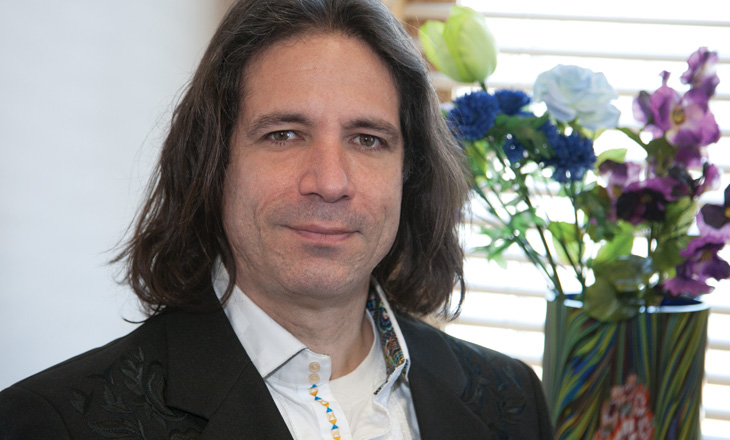 KU SMALL BUSINESS DEVELOPMENT OFFICE
Starting a business is hard. Starting a business without any help is damn near impossible. Will Katz understands that.
"Well, I wouldn't say a new entrepreneur has to talk with us," Katz, Regional Director of the University of Kansas Small Business Development Center, says with a smile. "But I certainly think we can do a young business a lot of good."
What Katz means is the KUSBDC will help an entrepreneur wade his or her way through every aspect of starting a business. From conception to developing an exit plan after selling the business, Katz and his crew will do everything in their power to help a new business succeed.
Sound like a good consulting service? Well, considering their fees, it's hard to find a better deal. All services provided by the KUSBDC are free. No strings attached.
"Our purpose is to help establish and support small businesses in the state of Kansas," Katz says succinctly.
The University of Kansas office, located downtown in the Chamber of Commerce office, is one of eight regional offices, each an equal part of the Kansas Small Business Development Center (KSBDC).
The KSBDC is a partnership program with the United States Small Business Administration (SBA) and the Kansas Department of Commerce. The KSBDC is partially funded by the US Small Business Administration. SBA's funding is not an endorsement of any products, opinions, or services. SBA funded programs are extended to the public on a nondiscriminatory basis.
The Lawrence office also receives limited funding from the University Of Kansas School Of Business, the Lawrence Chamber of Commerce and various small grants. No client fees are charged.
Katz says the center guides between 40-50 new business developments each year. That number doesn't include the one-off meetings to answer a quick question or clarify a licensing issue.
"We really see all kinds of businesses," Katz explains. "I meet with entrepreneurs ranging from a young guy thinking of starting a lawn care business to multi-million dollar companies looking for some help with hiring practices. The variety of ideas and challenges we see here keeps the job interesting."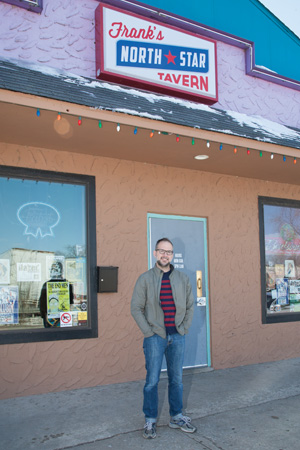 The most common questions the center receives relates to business plans. What is a business plan? Do I need one? Is this business even feasible?
"I don't even know how many business plans I've personally helped write," Katz says with a laugh. "We help with all stages of the planning. A lot of people come in with a specific, detailed question in regards to their plan. Others set an appointment and the meeting starts with 'So, I have an idea.' We flush it out from there."
Purviz Birdie, owner of Lawrence Montessori School, met with Katz early in the process of planning her business.
"Will and everyone at the Center are invaluable," Birdie says without hesitation. "I met Will at one of their Information for Entrepreneurs presentations. That was years before we opened and I still call him to ask advice on decisions we make as a business."
Birdie says the Center has a fantastic rapport with clients and do all they can to help her business in any way they can.
"They've helped with almost every aspect of our success, on the business side," Birdie says. "We had funding, but they helped with our business plan and initial launch. Recently they've help guide us through some human resource questions."
Birdie and Lawrence Montessori School utilized almost all of what the center offers. Frank Dorsey, owner of Frank's North Star Tavern, had a more specific question.
"Will helped me nail down my cash-flow analysis," Frank explains. "I've worked in bars and restaurants for years, and had been developing a solid business plan for a long time. I couldn't figure out the exact numbers for projected cash flow. Will was great at offering a few different perspectives."
With years of new-business consulting under his belt, Katz thinks he knows what makes a solid business. Kind of.
"There have been what I thought where no-brainer, great business ideas that flopped," he says. "And there have been plans I thought had no chance of working that are now in their third or fourth or seventh year of business. That goes to show that the variables can't be predicted. In general I know we have a great track record of helping small business establish them and grow."■