PEOPLE ON THE MOVE
Lawyer Joseph M. Jarvis Receives the
2013 Gavin Smith Leadership Lawrence Scholarship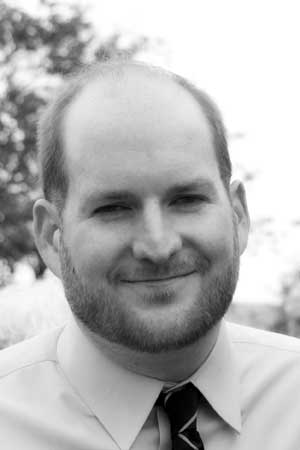 Lawrence, Kan. –.Leadership Lawrence, a civic leadership training program of the Lawrence Chamber of Commerce, has named Joseph M. Jarvis, owner of Tallgrass Legal LLC, the Gavin Smith Leadership Lawrence Scholarship recipient for 2013-14.
Jarvis owns Tallgrass Legal LLC, a boutique law practice focused on small businesses, startups, entrepreneurs and wealth planning that he founded this spring. The scholarship will pay for his full tuition to the 2013-14 Leadership Lawrence class.
"I'm honored and grateful to receive the scholarship, Jarvis said. "Gavin was a small business owner who gave back to the community, and I hope I can walk in his footsteps."
Gavin Smith (Leadership Lawrence Class of 2009) was an active member of the Lawrence community and owner of a small business, Fatso's Public House and Stage. Following his death on Sept. 24, 2010, his family and friends searched for the best way to honor Smith's life, and decided to create the scholarship.
"We are so pleased to have Joe as the first member of the Leadership Lawrence Class of 2014," said Sue Hack, Executive Director of Leadership Lawrence.
"He is exactly the type of person that Gavin's family had in mind when they established this scholarship, and they are looking forward to getting to know Joe."
Jarvis fell in love with Lawrence while attending the University of Kansas, from which he graduated with highest distinction in 2002 with a bachelor's degree in political science. Jarvis worked in Washington, D.C., for several years, but returned to Lawrence to earn his law degree. He graduated KU School of Law in 2011 and worked for Polsinelli PC in Kansas City, Mo., before opening Tallgrass Legal LLC in June

STEPHENS REAL ESTATE HIRES
MARKETING AND TECHNOLOGY COORDINATOR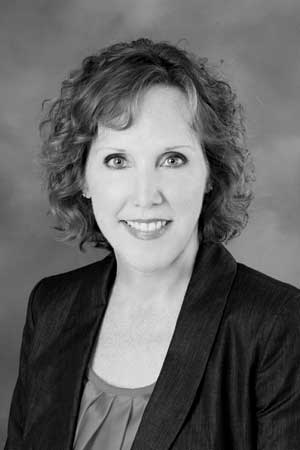 Stephens Real Estate is proud to announce the hiring of Lisa Stofac as Marketing & Technology Coordinator. "We're excited with the hire, and looking forward to the skill set Lisa brings to the position," said Stephens Broker and Co-Owner Pat McCandless. "She has an extensive background in marketing and advertising and is a great addition to our team."
Mrs. Stofac is a Lawrence resident of 15 years, and previously was employed by USD497. Prior to that, she was a print production and studio manager of GodwinGroup Advertising, Jackson, Mississippi.
Stephens Real Estate is a locally owned realty company specializing in residential and rural sales. Stephens has been an independent, full service, community oriented company for over 30 years. Their team approach consists of a full support staff to assist their agents in serving their customers and clients. Its reputation for honesty and community service is still widely acknowledged and the continued foundation of the company.
USSSA Fastpitch World Series comes to Lawrence
Lawrence, Kan. – The Lawrence Convention & Visitors Bureau will host the 2013 USSSA (United States Specialty Sports Association) Fastpitch World Series Tournament in Lawrence from Monday, July 15 to Saturday, July 20. Bringing in 63 teams and 3,000 participants and attendees, the event is expected to generate more than 1,500 hotel room nights for Lawrence and $1.5 million in economic impact.
The World Series tournament is for the Fastpitch Girls 14 and Under B Division and will draw teams from across nine states. The Lawrence CVB has worked in conjunction with USSSA and Midwest Sports Productions to bring the event to Lawrence.
"Lawrence is fortunate to have an event of this caliber," said Bob Sanner, sports marketing manager for the Lawrence CVB. "It is a well-organized tournament that has the kids' interests at heart, and it helps some of our Lawrence hotels make their July budgets."
Games will be played at the Clinton Lake Softball Complex and
the Youth Sports Complex throughout next week. The event kicks-off with opening ceremonies at the Lied Center on Monday. On
Wednesday a World Series Player Luau will be held at the Lawrence Outdoor Aquatic Center. The tournament will consist of pool play on Tuesday and Wednesday followed by double elimination championship bracket play Thursday through Saturday. Several teams from Lawrence will be competing in the tournament.
The Lawrence CVB has assisted Midwest Sports Production in general event planning, securing game venues and hotel room blocks and arrangements for opening ceremonies and social events for the tournament.
For more information, contact: Bob Sanner
Lawrence Convention & Visitors Bureau, Sports Marketing Manager
(w) 785-856-5302,
(c) 785-764-2660,
sports@visitlawrence.com
Landmark National Bank to Acquire Citizens Bank, National Association
(Manhattan, KS, August 1, 2013) Landmark National Bank, the wholly owned bank subsidiary of Landmark Bancorp, Inc. (NASDAQ: LARK) ("Landmark Bancorp"), and Citizens Bank, National Association ("Citizens Bank") today jointly announced a definitive agreement under which Landmark National Bank will acquire Citizens Bank from First Capital Corporation ("First Capital"), the privately-held holding company of Citizens Bank. The transaction will merge Citizens Bank into Landmark National Bank, increasing Landmark National Bank's assets by approximately 30 percent and adding a sizeable customer base in several eastern Kansas communities. The transaction is subject to standard closing conditions, as well as the approval of the appropriate regulatory agencies.
Under the agreement, Landmark National Bank will pay an amount in cash to First Capital that will be determined at the time of closing based upon the deposit accounts and value of certain real estate held by Citizens Bank. Immediately prior to the transaction, Citizens Bank has agreed to distribute certain loans and other assets to First Capital, which will remain an independent entity following the transaction. The acquisition is expected to be completed during the fourth quarter of 2013.
Landmark National Bank has approximately $640 million in assets as of June 30, 2013, and operates 22 locations in 17 communities across Kansas. Citizens Bank operates eight locations in seven
communities in eastern Kansas. Landmark will be acquiring approximately $195 million in assets from Citizens Bank. In addition, Landmark Bancorp, Inc. has agreed to assume the trust preferred security obligations of First Capital.
"We are very excited about this opportunity to expand Landmark's strong presence across Kansas by adding Citizens Bank customers in several more communities in the eastern parts of our state. Clients of Citizens will find a high level of commitment from Landmark to serve their financial needs and to benefit the communities where we do business," commented Patrick L. Alexander, Chairman and CEO of Landmark National Bank. "For Landmark, this transaction represents a significant step forward in a disciplined approach to building the scale of our banking franchise. We are adding value for our shareholders and for our bank customers across Kansas."
H. Dean Mann, Chairman of Citizens Bank, stated, "We are pleased to be able to partner with a community-oriented institution like Landmark National Bank. The community and customer focus for which Landmark is well known fits very nicely with the community banking services that Citizens Bank has delivered to its customers. Landmark is a strong organization whose values, products and solid performance will allow our customers to continue to enjoy a great relationship with a Kansas-based, community-focused financial organization."