FOR OUR FUTURE
| 2013 Summer | story by EMILY MULLIGAN | photos by STEVEN HERTZOG |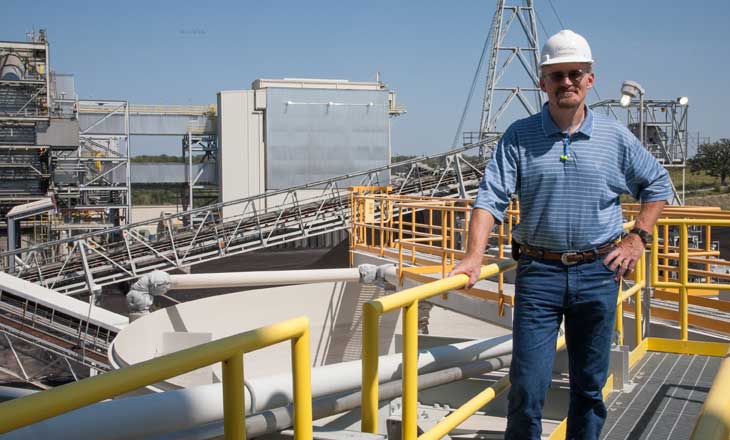 The tall red-and-white stack of Westar Energy's Lawrence coal plant, the Lawrence Energy Center, is one of the most visible sights in the area, aside from Fraser Hall atop the University of Kansas campus. With recent large-scale environmental improvements at the plant, both of those vistas may be clearer than ever.
From 2009 until this spring, Westar has designed and constructed $325 million of environmental upgrades at the Lawrence Energy Center, complying with the federal Clean Air Act and the Regional Haze Agreement between Westar and the Kansas Department of Health and Environment (KDHE). The upgrades have reduced the three primary pollutants from the plant by significant amounts: particulate matter is down 74%, sulfur dioxide is down 27%, and nitrogen oxide is down 30%.
Troy Mussetter, executive director and plant manager of the Lawrence Energy Center, which employs 113 people, oversaw up to 350 contractors at the plant site during the three years of planning and construction. Kansas City engineering firm Black & Veatch planned and designed the upgrades.
This summer, after construction was complete, Mussetter played host to the Environmental Protection Agency at the plant, to tour the upgrades and also show how EPA guidelines are translated and implemented in the field. The Lawrence Energy Center was one of the first coal plants in the country to put the most recent Clean Air Act guidelines into action.
"Some companies wait and act only after the rule comes out, but Westar's proactive approach allowed us to be in the front of the line, get the best contractors and negotiate great rates," Mussetter said. "Although $325 million is a big number, it could have been a lot more, and that would affect our customers."
The plant has three active generators – two others have been decommissioned in the past 20 years – and the upgrades incorporated all three, with the most extensive work on the plant's newest generator, Unit 5, built in 1971. At the time it was built, Unit 5 had some of the first pollution control equipment in the country, Mussetter said.
It's in the bag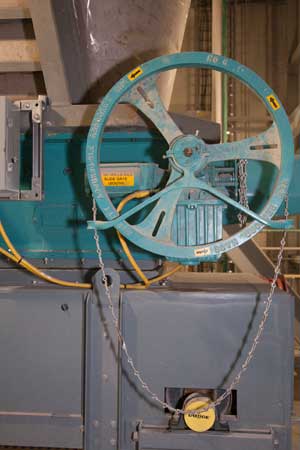 The new pollution control on units 4 and 5 involves technology with a deceivingly simple name: bags. But these are not ordinary bags. They are constructed with a P84/fiberglass blend and are about 30 feet long and 10 inches in diameter, and they each fit over a cage face below the generators' stacks. The bags filter the fly ash in units 4 and 5, and they are the reason for the drastic decrease in particulate matter released by the plant.
Unit 4 has 8,000 bags, and Unit 5 has 10,000 bags contained in the newly constructed bag houses. Every three years, the bags will be replaced, making them lower maintenance than the scrubbers used previously, which required the units to be offline once a year for maintenance.
In addition to the pollution reduction, the bag houses allow for a beneficial reuse of the fly ash captured in the bags.
"For reuse, the fly ash can be mixed with concrete. Road construction crews love that material, and now we can collect the ash and sell it. That money goes back to the customer," Mussetter said.
As part of the upgrades, concrete cylindrical towers were constructed near units 4 and 5 that can accommodate rail cars and semi trucks to collect the fly ash. A chute deposits fly ash directly into the rail car or truck, and it is on its way to the construction site.
Rock and roll
In order to reduce sulfur dioxide emissions, the plant uses age-old technology – with modern efficiencies, of course. Limestone is placed in a cylindrical tumbler, along with metal balls and then finely ground. It is then mixed into a slurry and used as a filter for material exiting the generators.
Mussetter said Westar purchases its limestone from the local Hamm's quarry. That, in addition to water from the Kansas River to power its boilers and natural gas from Southern Star, is the one of the main vendors that the plant uses, aside from coal.
"It's nice to be able to use a local company like Hamm's," Mussetter said.
Watchful eye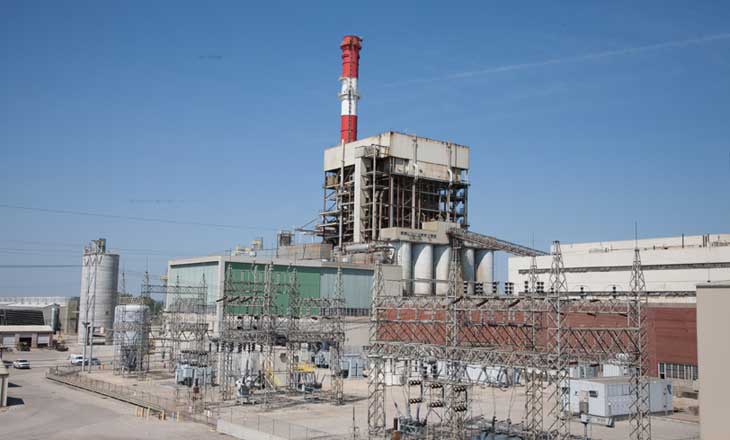 Although activity at the plant is a bit calmer now that the construction is complete and the contractors are gone, Mussetter knows that environmental oversight is a continuous process.
"I'm complete with my upgrade, but what will be my next upgrade? Is the technology even there to do it? That's always a challenge to us," he said. "The next technology may be mercury control; the rule is out in draft to the EPA. That would be a significantly smaller effort than this."
The plant has hired an environmental engineer specifically to keep track of the latest policy as it develops. That will help them plan ahead for any future improvements.
Environmentalists in Kansas concede that the Lawrence Energy Center upgrades are an improvement – but burning coal as a fuel will always affect air quality, along with other environmental impacts. Scott White, founder of the Kansas Energy Information Network, a compendium of energy news and projects in the Great Plains, said that the Lawrence plant upgrades are progress.
"Westar did put in controls – the Lawrence plant used to be the lowest ranked in their fleet," he said .
In the meantime, coal-powered electricity is still the main energy source for residences and businesses. Energy conservation efforts have increased in the past 15-20 years, with Energy Star products and improved computer technology. Even with devices such as tablets and smartphones, White said those still had to be recharged regularly using, of course, electricity.
"Your average person probably hasn't sacrificed in comforts. I'd guess they've moved to more efficient means of getting those comforts. We buy more efficient products, but then we buy more of them," White said.
Help for businesses
The Lawrence Energy Center upgrades are by far the most extensive and expensive environmental improvements that Westar has made in recent years, but the company continues to make strides toward helping its customers use less electricity.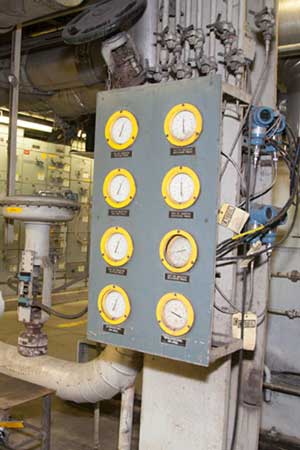 Matt Lehrman, Westar account manager for customer programs, recently represented Westar for the city of Lawrence's Green Business Leaders initiative, which advised downtown businesses on how to decrease their environmental impact. Lehrman said that although energy auditors dispensed good advice about upgrades such as insulation and LED lights, the businesses were most impressed with Westar's Energy Dashboard, which allows them to track energy use.
Any business that is a Westar customer can set up its own Energy Dashboard account through the Westar website. The Dashboard allows both residential and business customers to track their energy use, as detailed as 15-minute increments, to see when they are using the most energy and how much it costs them. Information displayed on the Dashboard is tracked within an eight-hour delay, so it is almost instant feedback.
Lehrman said that being able to track energy use in small increments is especially helpful to businesses, because they must pay a demand charge based on their time of highest usage in the month, in addition to their actual usage.
"So if your business opens at a certain hour, you can see when you turned on the coffee pots, the air conditioning, things like that, and get an idea how that affects your bill. You might want to turn on those things at different times, to keep your demand charge less," he said. "That also decreases the demand from Westar and allows us to operate more efficiently."
The Dashboard also allows businesses to receive weekly email updates about their bill and to look back and compare bills month to month or year to year – complete with information about what the temperature was on any given day.
Westar also offers its WattSaver thermostat program to businesses, providing a free programmable thermostat, so businesses can automatically power down furnaces and air conditioners when facilities are not occupied.
Electric fleet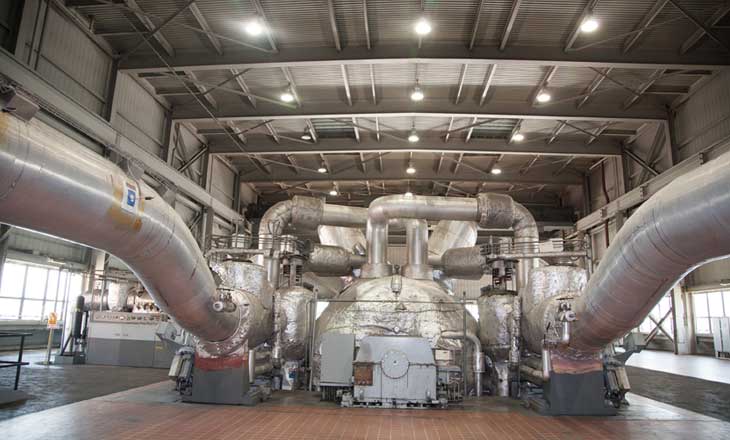 Westar is on the cutting-edge of automotive technology and hopes other businesses will follow suit.
"In the Westar fleet, we have 31 plug-in vehicles, including Chevy Volt, Ford Focus and Ford Fusion. Also, our bucket trucks, which are diesel, use a rechargeable battery to operate their boom, so there is no gas use when they are sitting still on a job," Lehrman said.
The Westar fleet vehicles use both electric and gas, which means that when the electric charge wears off, typically after 80 to 100 miles of driving, gasoline begins powering the car. Lehrman said that the vehicles could plug into any outlet and do not necessarily require a special type of plug, although that isan optional upgrade.
The Westar headquarters and each of its plants have charging stations for the fleet vehicles. More and more charging stations are popping up in towns around the eastern half of the state, as well, and several businesses in Kansas have begun to equip their fleets with electric vehicles.
Lehrman said that there weren't any businesses with electric fleet yet in Lawrence, but there is a public electric vehicle charging station at the University of Kansas' Center for Design Research on West Campus. There is also a charging station at Hy-Vee on Clinton Parkway.
0002…1Lehrman hopes that Lawrence will follow the lead of other cities in the United States that are constructing electric vehicle charging stations, ideally leading to more electric vehicles on the road. ■