CHAMBER OF COMMERCE
| 2013 Winter | story by GREG WILLIAMS, |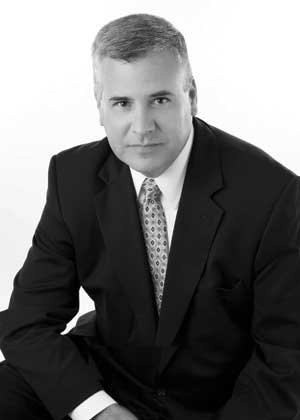 The Board of Directors of the Lawrence Chamber of Commerce has set forth the organizational plans and priorities for 2014 and is anxious to begin implementation of what promises to be an exciting new year. We will continue focusing on three key strategic issue priorities: Regional Economic Sustainability; Advocacy; and Member Connectivity & Relationships.
Building on the progress made in 2013, Chamber leadership and staff will dedicate strong focus on facilitating strategic partnerships for the benefit of the community, educating the community about the benefits of economic development, promoting civic leadership and community engagement and building a strong and effective communications platform.
"We established key priorities nearly a year ago and created tremendous momentum and intend to transition into 2014 the exciting program of work the Chamber, in conjunction with its allied partners throughout the region, has developed." says Doug Gaumer, 2013 chairman of the Chamber's Board of Directors.
The Chamber focus on regional development and economic growth will be based on objectives which include the recruitment, retention and expansion of business in Douglas County, the marketing of sites and facilities including the newly-redeveloped Lawrence Venture Park and the continued focus on establishing an Adult Career Technical Education program in the community. Many of the proposed programs and projects in this area will be financially supported by the 3-year economic development capital campaign, conducted throughout 2013. "We have been provided additional resources to allow for an expansion of our economic development outreach initiatives," says Greg Williams, Chamber president and CEO. "We appreciate the faith and confidence our investors have placed in us and look forward to implementation of an aggressive and ambitious economic development program."
Incoming board chair Mike McGrew says the additional focus on existing business is critical to the Chamber's program in 2014. "We've established a committee with the sole focus of ensuring the needs and challenges of local employers are being addressed and there is tremendous volunteer interest in moving this work to the forefront of our business plan."
The Chamber's Advocacy initiative will build on success in the past year, focusing on enhanced member awareness and civic engagement regarding legislative issues. "Officials in Topeka and Washington D.C. have taken notice of our efforts in recent months," says Williams. "And it's our intent to be more visible and even more engaged in advocating on behalf of our members."
The Lawrence Chamber will also continue to prioritize increasing the visibility of its members through networking events, business referrals and marketing opportunities. "This is the core mission and traditional benefit of being a Chamber member," says McGrew. "No Chamber organization can be successful unless and until the membership base is engaged and it is our undying belief that providing opportunities to connect business to business is the true value of what we do." ■