LAWRENCE APARTMENT MARKET
| 2013 Winter | story by GREG WILLIAMS, | photos by STEVEN HERTZOG |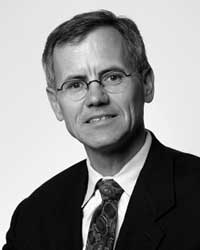 The Lawrence apartment market can be divided into four quadrants using Iowa Street and 15th Streets as the dividing lines. The northeast quadrant includes the campus of the University of Kansas and the Central Business District. This area is characterized by older small apartment projects. There are a few vacant sites available for new apartment construction in this area. The southeast quadrant is characterized by large two-story and two and one-half story apartment projects constructed in the 1960's and 1970's. Some large sites are available at the edges of the city. However, the Wakarusa River flood plain restricts development to the southeast. The southwest quadrant has seen considerable apartment development in the past ten years especially along Clinton Parkway. The northwest quadrant has also seen considerable apartment development in the past ten years along west 6th Street. This quadrant has seen the most growth as of late.
Supply: In 2013, the Lawrence Apartment market contained over 11,000 units in complexes of eight units or more. Excluding The Connection, The Reserve, Legends Place, and The Grove because they are non-traditional apartment units, the total supply of traditional apartment units is 9,446. In addition, there are a large number of smaller complexes with less than 8 units and duplexes in this market, which are not included in this total. The approximate number of units broken down by unit size is shown below:

Source: 2013 Douglas County Appraiser's Office
Construction: The following chart shows the number of building permits issued for single family residences, multi-family units and total units on a per year basis.

Source: 2013 City of Lawrence Planning Department YTD
Demand: The populations of both the City of Lawrence and Douglas County increased at a strong pace for many years. However, this trend has slowed. For example, the 2000 census population for Lawrence was 80,098, a 21.5% increase over the 1990 census population. Current estimates put Douglas County's population in 2010 at 110,826 people, a 10.9% increase since 2000, and Lawrence's population at 87,643 people, a 9.4% increase. 2012 estimates report Lawrence with a population of 89,512.
While there have been up and down swings, the overall enrollment trends at KU are flat. A cause for concern is the dip in enrollment in the last few years. A bright spot is the size of the freshman classes for the last two years. Historical enrollment for the Lawrence campus is highlighted below.

Absorption: In the past, new apartment complexes and new units have typically been absorbed near the end of summer as students move back to school. Most new apartment complexes try to be completed and ready for occupancy by August 1st of each year.
Over the last five years, the average absorption rate for apartments in Lawrence has been about 260 units per year.
Rental Rates: Rental rates vary widely depending upon age, condition, and size of unit and location. From the third to the fourth quarter of 2013, Keller and Associates surveyed 64 apartment complexes with 4,983 total units throughout Lawrence. Management or owners surveyed report the following:
2013 Monthly Rental Rates


2012 Monthly Rental Rates


Rental rates have increased for all units since 2012. The most notable change was an increase of $156 in 4BR/2BA units. It should be noted however, that there are a limited number of these units on the market. In 2013, the average increase in rental rates for all units in the market was approximately $56.
Vacancy: The overall vacancy rate has decreased from 7.7% to 5.5% a net change of 2.2% this past year in Lawrence despite a general increase in rental rates. Many complexes have reduced security deposits and included utilities with rent in order to gain occupancy. Conversations with property managers and owners prove that the one bedroom apartments seem to be in the highest demand while three and four bedroom demand has somewhat dwindled.
There is a substantial variance in vacancy by quadrant. The northeast and northwest quadrants have more students living in them because they are located closer to the University of Kansas. However, the KU bus system has seemed to increase the appeal of newer units located further from campus. It is also important to note that the sample size for 2013 is much larger than that of 2012.
A comparison of the vacancy rates by region for 2012 and 2013 is provided below:
In comparison to our survey last year, the vacancy rates decreased in three of the four quadrants. The only increase is in the northwest quadrant.
Many of the apartments surveyed in the southeast quadrant were just south of 15th Street and are considered very near KU campus.
Westfield Place is an apartment complex in the northwest quadrant that just recently completed phase 1 of construction. Specific vacancy numbers weren't given out, but of the 45 completed units "nearly all are occupied" according to their leasing office. It is also important to note that some of the newer apartments in Lawrence are not included in our vacancy rate calculations due to their unwillingness to share that information.
Though not included in our survey, there is also a fairly substantial rent by the room market in Lawrence. There are approximately 1,000 of these types of units. These units are fully furnished, with the price built into the rent.
Conclusions:
Apartment market trends are summarized as follows: Lawrence remains a student oriented apartment market, but there is a trend for more non-student rentals.
Most apartment leases expire in either July or August.
Student enrollment at KU has decreased slightly in the last two years and has been flat for a decade.
Studio and 1BR/1BA units have become increasingly popular, while demand for 4BR/2BA units has decreased.
Construction of multi-family units continues at an average of 235 units per year, the pace of new construction has quickened the last four years average 285 units per year since 2010.
The majority of proposed and recent construction is occurring in the northwest quadrant. However, one newer and two proposed highrise apartments are noted in the downtown sector.