NEWSMAKERS
| 2013 Winter |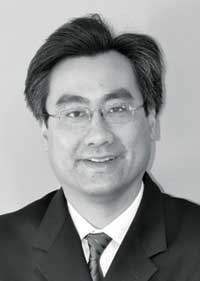 Derek Kwan named new director for Lied Center of Kansas
LAWRENCE — Derek Kwan, vice president of concerts and touring at Jazz at Lincoln Center in New York City, will be the new executive director of the Lied Center of Kansas.
At Jazz at Lincoln Center, Kwan oversees a business unit encompassing programming, the marketing of hundreds of annual performances in New York and the international touring of the Jazz at Lincoln Center Orchestra with Wynton Marsalis. In September 2012 he helped to implement webcasts of performances that have generated viewers from all 50 states and more than 160 countries. His current role is unique in that he simultaneously serves as both a performing arts presenter and artist manager for the Jazz at Lincoln Center Orchestra.
Kwan has been vice president at Jazz at Lincoln Center since 2012. He had previously been an associate director from 2000 to 2005. Kwan will replace Executive Director Tim Van Leer, who is retiring after leading the Lied Center for the last 12 years.
Kwan's career also includes time as executive director of Interlochen Presents at Interlochen Center for the Arts in Michigan from 2007 to 2012, where he collaborated with arts and academic faculty to program guest artists to enhance existing curriculum. He managed events ranging from internationally renowned guests to student and faculty presentations. Guest artists during his tenure included Olga Kern, Paul Taylor Dance Company, Emerson String Quartet as well as the program A Prairie Home Companion with Garrison Keillor.
Kwan earned his bachelor's degree from Duke University. In 2007, he earned a Master of Business Administration from the Bolz Center for Arts Administration at the University of Wisconsin School of Business. He served as education and outreach coordinator for the Wisconsin Union Theater while pursuing his MBA. He spent several years as a freelance record producer. His credits include more than 60 world/jazz music albums, including the 2005 Grammy-winning album "Bebo de Cuba" by Bebo Valdes.
"It is an honor to have the opportunity to build upon the incredible foundation established by Jackie Davis and Tim Van Leer during the Lied Center's first 20 years," Kwan said. "When visiting campus, it was readily apparent that the University of Kansas and Lawrence value the Lied Center as an integral part of the community. The warmth, passion and enthusiasm conveyed by everyone I encountered truly inspired me. Our family looks forward to joining KU and the Lawrence community."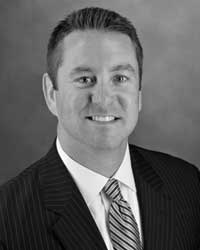 LAWRENCE — The region's largest incubator network has added a new member to its leadership team.
The Bioscience & Technology Business Center at the University of Kansas today announced business professional and entrepreneur G.R. Underwood as the organization's new president and chief operating officer.
Underwood will manage daily operations and implement long-term strategies for the BTBC system, which comprises three facilities housing 29 tenant companies. Underwood will be based out of the BTBC Main Facility, located at 2029 Becker Drive on KU's west campus. He will report directly to LaVerne Epp, executive chairman of the BTBC.
"I'm thrilled to join the BTBC at KU," Underwood said. "The BTBC has become a powerful tool for KU and economic development leaders to create new companies and recruit existing ones to Lawrence. I look forward to advancing the BTBC's mission of growing the economy, creating jobs, increasing the local tax base and stimulating wealth creation in the community."
The BTBC's president and chief operating officer position had been vacant since September 2012.
It's a homecoming of sorts for Underwood, who was vice president of client services for the Lawrence Regional Technology Center, the predecessor of the BTBC, from 2007 to 2010. Underwood has spent the past three years in Austin, Texas, where he co-founded and served as CEO of a University of Texas spinout company specializing in software for the oil and gas industry.
In his role, Underwood will work closely with University of Kansas Innovation and Collaboration, the office that manages entrepreneurship, commercialization and technology transfer activity for the university.
"Recruiting and creating companies in the life sciences and technology industries continues to be a top priority for the BTBC at KU," said Epp. "We love the value G.R. brings in these areas, specifically his experience in spinning off a successful startup company based on university technology. That's exactly the type of work he can do here in Lawrence. There are 24 active startup companies based on KU research, and we think G.R. can help add to that number."
Underwood received a Master of Business Administration from the University of Oklahoma in 2006. He received a bachelor's degree in business from OU in 2000.
Underwood and his wife, Dr. Leslie Underwood, have two children: a 3-year-old daughter and a 1-year-old son. Leslie will begin work as an obstetrics and gynecology physician at Lawrence Memorial Hospital in January.
"My wife and I couldn't be more excited to return to the region," Underwood said. "It's a great city with friendly people and a personality all its own. Not to mention an incredible amount of high-tech research, resources and human capital that has the potential to turn the area into a first-class hub of technology commercialization."
The University of Kansas is a major comprehensive research and teaching university. The university's mission is to lift students and society by educating leaders, building healthy communities and making discoveries that change the world. The KU News Service is the central public relations office for the Lawrence campus.