WHY LOCAL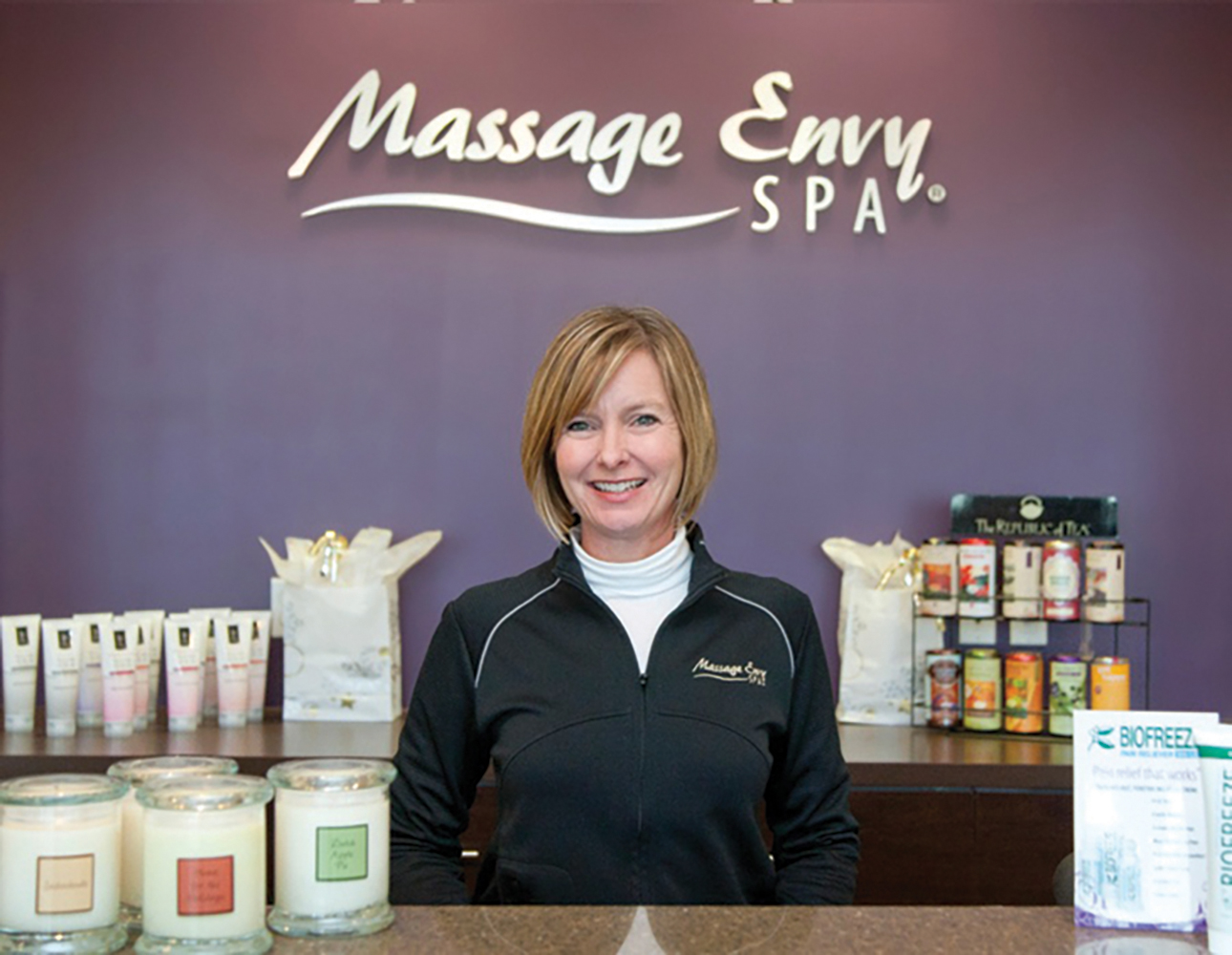 We often hear about the importance of buying local, and about how shopping for goods and services in Lawrence helps build a stronger community.
"When you're shopping there's a natural tendency to put something back into your community, if you can," says Brian Watson, who tracks sales-tax revenues as assistant finance director at Lawrence City Hall. "Lawrence is very proactive about supporting the local community."
Yet while "buy local" can mean different things to different people, it's important to remember that the simple act of purchasing anything in Lawrence – or even originating a purchase in town – can make a difference. Consider: The city expects to collect more than $21 million in revenues this year from sales taxes, money used for fixing streets, maintaining parks, financing police and fire protection and making dozens of other municipal projects, programs and services possible.
Boosting local purchases by just 1 percent would mean another $210,000 in sales taxes. And that wouldn't even include all the other benefits that would come with additional money swirling around the community for wages, payroll taxes, vendor contracts and more.
"It's all reinvested back into the community," Waston says.
That's something to think about when deciding whether to buy local, or even where to buy local. There certainly are plenty of opportunities, taking many forms.
Take a local shop, owned by local folks. A place like Pawsh Wash.
'It's important to give back'
It's a local business in every sense of the term: Two sisters opened the place in 2005, as a self-serve pet wash and health market. As co-owners, the siblings also served as the business's lone co-workers at Wakarusa Marketplace, southeast of Bob Billings Parkway and Wakarusa Drive.
Today Amber and Nichele Nickel have two locations in town, having added the Pawsh Pet Health Market, southeast of Sixth Street and Lawrence Avenue. They employ 20 people. They sell any number of pet products and accessories, from doormats to duvets to pet conditioners, colognes, facial scrubs and more.
The shop even helps others gain their footing. Earlier this year the Nickels started carrying Love Grub, an affordable high-protein, no-wheat, no-corn, no-soy dog food developed, distributed and sold by fellow Lawrence residents Gary and Amy Rexroad.
Overall sales growth — averaging about 35 percent a year — makes it all go, Amber Nickel says. Their shoppers are local people buying products and services from a local business, one that never turns down an opportunity to donate a Doggie Spa Day for a charity auction, or a Year of Awesomeness – that's a year's worth of premium food, treats, accessories and grooming services – for the Lawrence St. Patrick's Day Parade, Junior Achievement of Lawrence, the Boys & Girls Club of Lawrence or the Lawrence Humane Society.
"I love Lawrence, and I love all the stuff that's here in Lawrence," Amber Nickel says. "These are all the things that make living in Lawrence better. We think it's important to give back."
Pawsh Wash isn't alone in giving back. Not by a long shot. Lawrence is filled with such entrepreneurs, working to make their dreams come alive and, along the way, help the community thrive. But ask the leaders of such businesses what keeps them going, and there's simply no escaping the bottom line.
Their support of the community comes from the community's support of their businesses.
"If we were a struggling business we couldn't afford to be generous," Amber Nickel says.
Such home-grown businesses aren't the only ones helping the community. Some with roots in faraway places generate plenty of sales that stay right here in town.
While franchised businesses may be based on concepts from elsewhere, the owners of so-called "national" shops often are quite local. McDonald's ranks as the world's largest and most widespread fast-food chain, but its Lawrence-area locations are owned and operated by Lawrence residents Tom and Marilyn Dobski, whose charitable donations, volunteer participation and civic contributions are much welcomed at Junior Achievement, the Lawrence Arts Center and beyond.
Amy Gilliland, a member of this year's class of Leadership Lawrence, has spent the past few years helping educate her fellow Lawrence residents that chains, in fact, often are local. Her work started when she moved back to Lawrence with her husband to start a business. They chose to become a franchisee of Massage Envy, based in Scottsdale, Ariz.
"It was, 'Oh no, the big guy's coming in,' " recalls Gilliland, who had attended the University of Kansas before moving to Hutchinson and Dallas., only to be drawn back to Lawrence. "I'm like, 'I'm not the big guy. I've got my house riding on this.' "
The Gillilands live in Lawrence with their three children. Their business is growing. They support local causes and organize thoughtful fundraisers, building community along the way.
"We couldn't be more local," she says. "I employ 40 people here in Douglas County. Our three kids go to school here. Just because it looks corporate doesn't mean that it is."
Corporate Connecting with Local
Even corporate ownership doesn't take "local" out of the picture, at least not always.
When a national retailer comes into town, it often occupies a building built with local labor, on property that may be owned, managed or developed by local people or partnerships. Local professionals might handle planning. And the local population is tapped to work as employees, earning payroll that soon is spent elsewhere in Lawrence – for food, shelter, entertainment and other sales tax-generating products and services.
Like a massage. Perhaps some dog food. Or maybe something else that makes a difference right here at home.
"I don't split hairs," Amber Nickel says. "I don't care where you go, as long as you stay in Lawrence."■