BUSINESS ON THE HILL
| 2014 Spring | story by JOE MONOCO|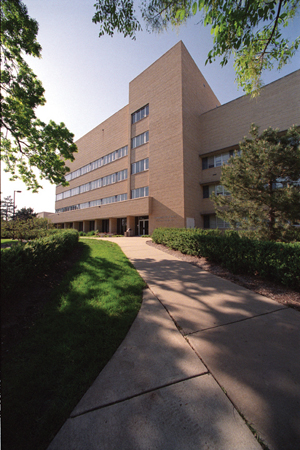 Program will help students achieve entrepreneurial success
The KU Catalyst, a new student-business accelerator, will provide the workspace, mentoring and access to capital students need to build their business ideas into successful startup operations
"Before KU Catalyst, KU provided an excellent education in entrepreneurship but left the student without the resources to commercialize their passion," said Wally Meyer, director of entrepreneurship programs. "Now, with the addition of this new program, we're providing end-to-end new business launch capability."
The KU Catalyst is a joint venture of the School of Business and the Bioscience and Technology Business Center (BTBC). The program will operate initially from the newly expanded wing of the BTBC building, located on west campus, starting in February, prior to opening the KU Catalyst's home in the new School of Business building, which is scheduled to be finished in spring 2016.
"If a student has an idea for a company, we will provide space for that student to help germinate that company and germinate that idea," said E. LaVerne Epp, executive chairman of the BTBC. "Our interest is to help the students create the company, help the company get going and then keep the company in Kansas."
Epp said that, previous to the KU Catalyst, the BTBC already enjoyed a good working relationship with the Center for Entrepreneurship partly because they are both interested in the same thing: creating business. Until now, the university hadn't provided the resources for students to turn a business idea into a successful startup.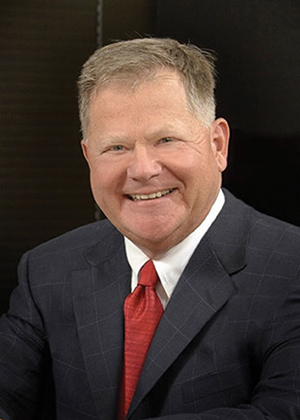 Alumnus Clay Blair makes $100,000 gift for KU Venture Fund
University of Kansas alumnus Clay C. Blair III, of Olathe, has made a $100,000 gift for the KU Venture Fund. The university and KU Endowment established the fund to help startup companies move research discoveries from KU into the marketplace with the goal of sparking innovation in Kansas. This is the largest gift for the fund to date. "Encouraging KU faculty to transition their ideas to their realworld economic conclusion is long overdue," said Blair. "Faculty can and should be risk-taking entrepreneurs. Why not? Startups don't have to take much money to see if it works. They and their university should benefit from their hard work."
Blair, a real estate developer in Johnson County and owner of Clay Blair Services Corp., previously served as the first chair of the Kansas Bioscience Authority and as chair of the Kansas Board of Regents. He earned two degrees from KU — a bachelor's in business administration in 1965 and a doctorate in higher education policy and administration in 1969. He also earned an MBA from Indiana University in 1966.