FOUNDATION AWARDS 2014
| 2014 Spring | story by EMILY MULLIGAN |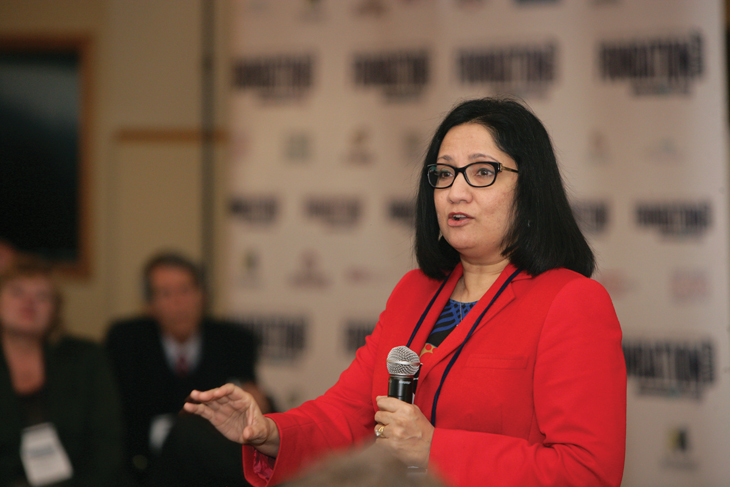 Fourteen Douglas County businesses were recognized in February for their commitment to the local economy at the Lawrence Business Magazine and CadreLawrence Foundation Awards celebration.
The Foundation Award honors businesses that are locally owned or locally franchised for-profit businesses that have been in business for at least three years. In 2013, they showed a growth in jobs by adding either 20 percent more employees or a total of at least 20 new jobs.
"A key fact is that 80 percent of local job growth is done by existing businesses in a community, not new businesses," said Ann Frame Hertzog, editor-in-chief of Lawrence Business Magazine and partner at KERN Marketing Group. "And the Lawrence Business Magazine and CadreLawrence want to honor those established companies, and celebrate their contributions to our local community."
"CadreLawrence is a group of individuals who desire to be active in the promotion and support of economic development in Lawrence and Douglas County," said Zak Bolick, CadreLawrence President and Co-Founder. "Our ultimate goal is job creation, shifting the tax base burden off of city and county residents while not increasing the business tax mill levy, and providing balanced and factual feedback to our elected officials on these matters."
In addition, one of those local businesses, OrthoKansas, LLC, was presented with the Footprint Impact Award. The Footprint Impact Award is presented for outstanding commitment to purchase and collaborate locally with other businesses, and volunteer and partner with non-profits within Douglas County creating a positive impact on the local economy.
"We think it is important to not only think about what a business does but how they do business," said Hertzog. "Our Local businesses, supporting our local businesses – keeping it local." Dean Neeli Benapudi, PhD, University of Kansas School of Business, was the featured speaker at the event, and she said that the KU School of Business was committed to supporting local businesses by making a promise that they will utilize local vendors as much as possible. She also talked about the new business school building and that it is being designed for collaborative work. And in the spirit of collaboration, Bendapudi wanted local business owners to know that they will be welcomed at the new business school.
With the assistance of master of ceremony Hank Booth, the awards were presented to the recipients by Lawrence Mayor Mike Dever; Zak Bolick; KERN Marketing Group Partner Mark Kern; and presenting sponsor INTRUST BANK's Regional Market President Doug Gaumer.
OrthoKansas, LLC; and also the Footprint Impact Award recipient. OrthoKansas LLC began in the Lawrence community is staffed with 20 providers, including board-certified orthopaedic physicians and surgeons, physician assistants-certified (PA-Cs), and physical and occupational therapists, OrthoKansas provides a full range of specialty medical and therapy services. Having started with two physicians and two support staff, OrthoKansas now has more than 75 employees. In the past year, OrthoKansas treated more than 25,000 patients.
OrthoKansas has expanded its facility to include therapy services with a heated pool and aquatic services and an MRI center, and has created partnerships with two spine specialists – all so that Lawrence and Douglas County residents do not need to travel to obtain the health care and specialty services they may require.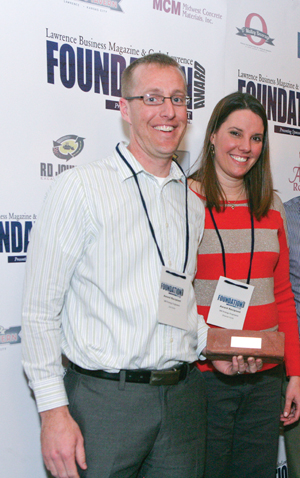 360 Energy Engineers, LLC
360 Energy Engineers works with clients primarily in the public sector throughout the Midwest and Rocky Mountains to help them upgrade their energy and facility infrastructure. They assist clients with design, implementation and performance of upgrades that will improve facility operation and reduce utility consumption and costs.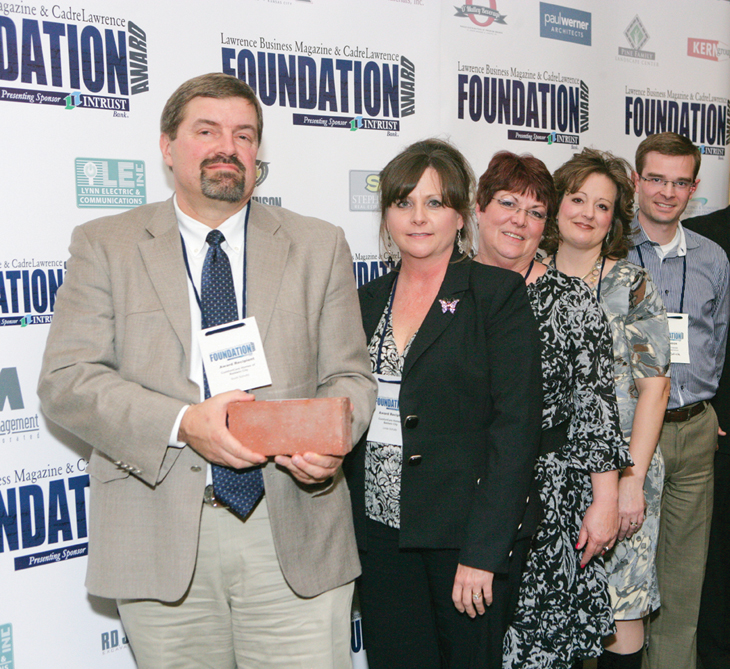 ComfortCare Homes of Baldwin City
ComfortCare Homes of Baldwin City provides long-term housing and around-the-clock care to residents with Alzheimer's and other conditions that result in cognitive impairment. In 2013, ComfortCare Homes expanded its facility, which allowed it to double in capacity. Its certified caregivers and registered nurses provide care for residents from Baldwin City, Lawrence, Ottawa, Gardner, Eudora and Olathe.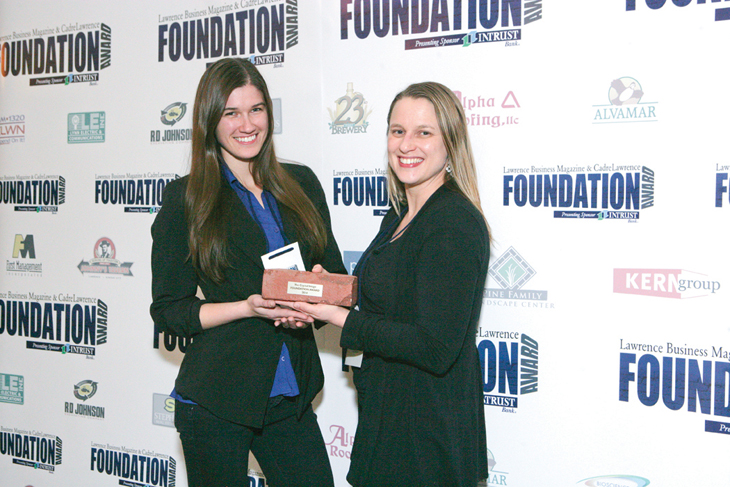 The Crystal Image
The Crystal Image specializes in portraits of babies, children and high school seniors, as well as business services such as headshots, commercial projects, and photos of families and pet owners. The company also designs custom announcements for graduations, births and holiday cards.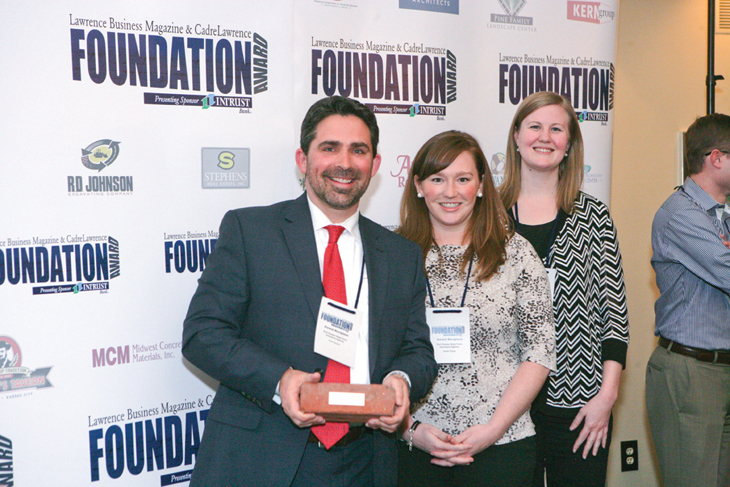 Kurt Goeser State Farm Insurance
Kurt Goeser State Farm Insurance provides personal and commercial property and casualty insurance products, life and health insurance, disability and long-term care insurance, as well as financial services to about 2,500 households primarily in Douglas County.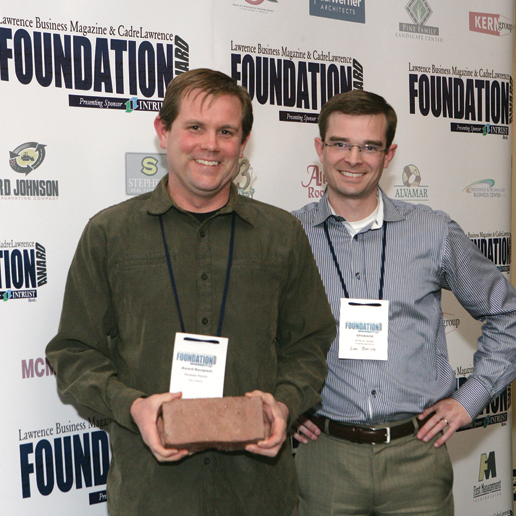 Danielsan Electric, LLC
Danielsan Electric specializes in commercial and residential electrical and low-voltage wiring and service. The company, which is a full-service contractor, serves customers in about a 40-mile radius of Lawrence and plans to add a public interactive showroom this year. (not pictured)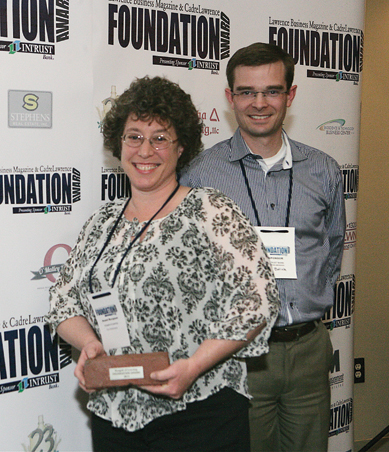 Googols of Learning Child Development Center
Googols of Learning is a full-time and after-school child-care facility for children between the ages of 1 and 12 years old in Lawrence. Children in the program are encouraged in their physical, social, emotional and cognitive development.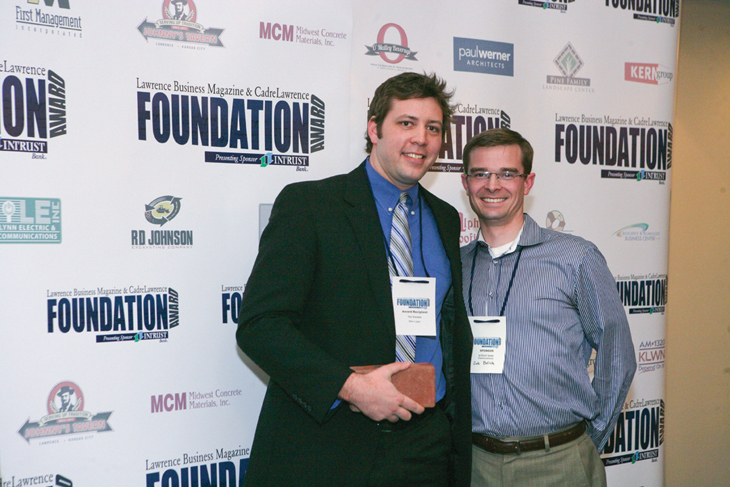 The Granada Theater
The Granada Theater is a live music venue and event space in downtown Lawrence that works to bring up-and-coming and sustained national level music artists to the Lawrence area. Almost half of the tickets sold at The Granada are from sources outside of Douglas County, which brings outside dollars to the community.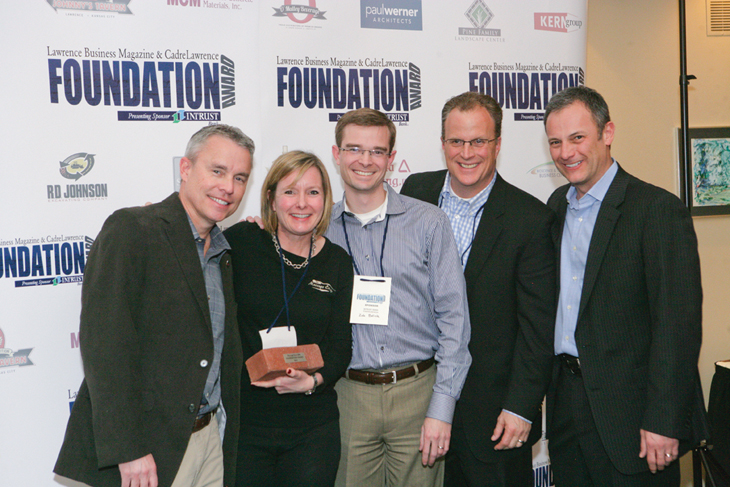 Massage Envy SPA
Massage Envy SPA offers therapeutic massage and skin facials that promote individual wellness. More than 1,400 people are members who receive monthly massage and facials. They emphasize education for their services as a way to "regularly" enhance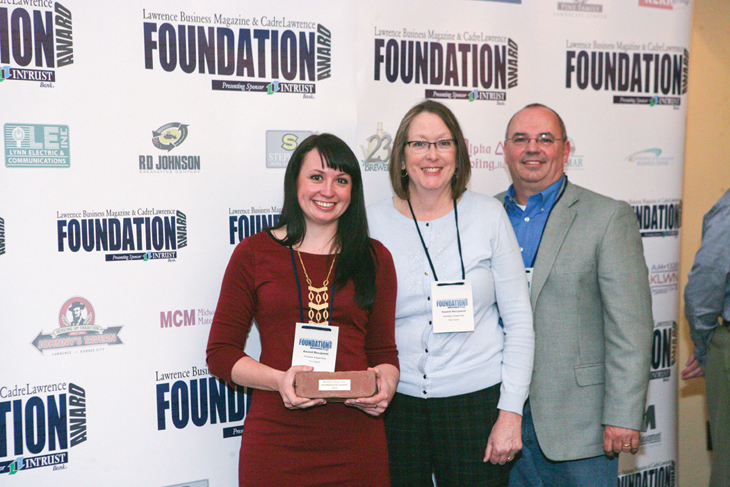 Paradise Carpet One
Paradise Carpet One is a floor covering store that is part of the Carpet One buying group, selling carpet, ceramic tile, hardwood flooring, vinyl tile, laminate, natural stone and countertops. They sell to builders, property managers, businesses and homeowners in Lawrence, Baldwin City, Eudora and the surrounding area.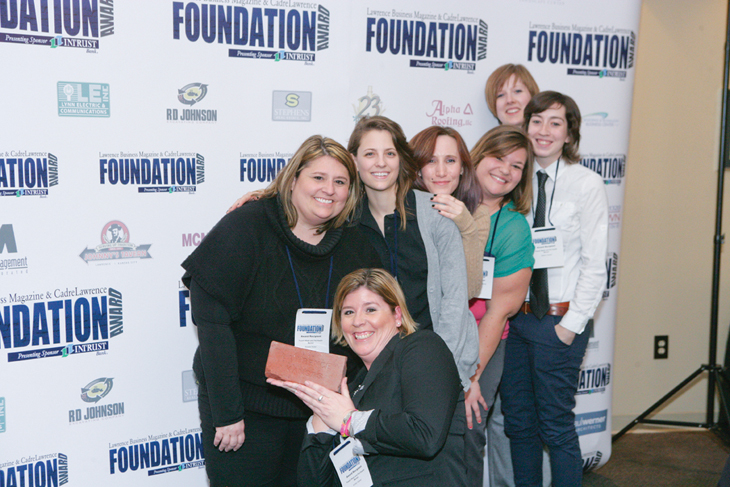 Pawsh Wash & Pawsh Pet Health Market
Pawsh Wash and Pawsh Pet Health Market offer full-service pet grooming services, self-serve pet bathing and unique pet retail products. Pawsh Pet Health Market added a new location in 2013 with natural food and supplies for pets.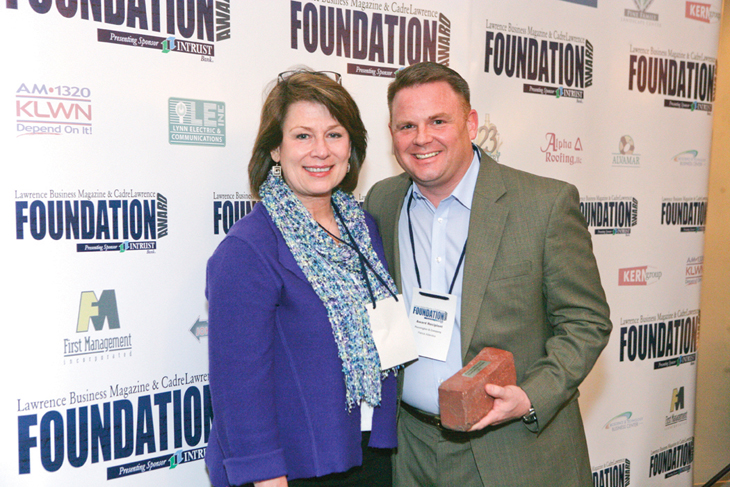 Pennington & Company
Pennington & Company provides fundraising counsel and support to sororities and fraternities in Lawrence and around the country, to help them provide life-safety and educational amenities to their members and residents. Pennington & Company has raised more than $350 million for clients on 121 campuses.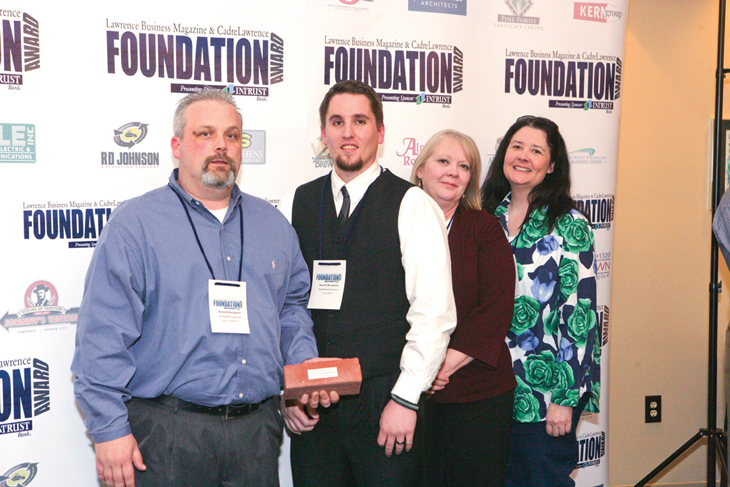 The Results Companies
The Results Companies has call centers that provide customerfocused contact solutions for a range of clients. They serve clients all over the world with their customer management and business process outsourcing capabilities.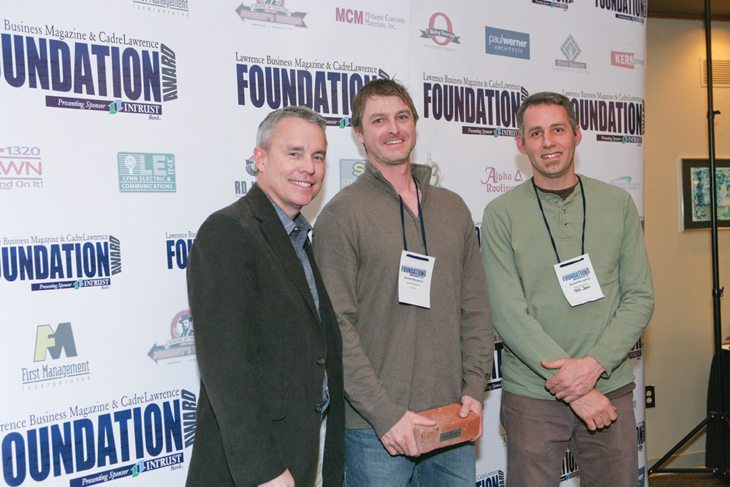 struct/restruct, llc
struct/restruct, llc is a full service design and build studio specializing in older homes, in particular in East Lawrence, where it is based. Owners Eric Jay and Matt Jones also do new construction, with an emphasis in established areas of East Lawrence.