NEWSMAKERS
| 2014 Spring |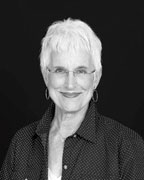 Lawrence Business Magazine adds Director of New Business. Lawrence Business Magazine is proud to announce the addition of Meredithe McCormick as Director of New Business to their team. The last 25 years, Meredithe has been at the Lawrence Chamber of Commerce as their Membership Sales Executive where she recruited new members, attended Chamber mixers, ribbon cuttings and other Chamber functions. In recruiting new members, Meredithe enjoyed working with new business owners, seeing new businesses before they opened, meeting new people, and being a contact for many businesses new to Lawrence. "It was interesting seeing the different kinds of businesses and meeting so many different people," Meredithe stated. "I am very pleased, honored and excited to join the staff at the Lawrence Business Magazine as I have been a big supporter of the magazine since its first issue hit the street. I gave the magazine to Chamber prospects to show them what a great thriving business community we have. The Lawrence Business Magazine is a great vehicle for both Lawrence businesses and the public, and I look forward to helping the magazine grow and continue to be an even greater success." Publisher, Mark Kern, states, "Meredithe's experience, local business network and delightful personality make her a valuable addition to the Lawrence Business Magazine team. She will play a big role in the growth and continued success of the magazine." Meredithe is married to Gary McCormick, the mother of two and an active volunteer in the community. Meredithe was the first recipient of the Wally Galluzzi Award, which is presented by the Chamber to active volunteer members.
                                                                                                                                                                                    
Dr. Venida S. Chenault anncounced as president of Haskell Indian Nations University Bureau of Indian Education (BIE) Director Dr. Charles M. Roessel today announced the selection of Dr. Venida S. Chenault as president of Haskell Indian Nations University (Haskell) in Lawrence, Kan. Chenault, an enrolled member of the Prairie Band Potawatomi Nation in Kansas, had been serving as vice president of academic affairs at Haskell since December 2004. Her new appointment was effective Jan. 12, 2014. "Dr. Venida Chenault is an experienced administrator whose leadership at Haskell Indian Nations University and strong commitment to American Indian higher education is well-known among her students and colleagues," Roessel said. "Her familiarity with the needs of students, her respect for the school community and her vision for the institution itself has made her the right choice as Haskell president. I am proud to have her on my education management team."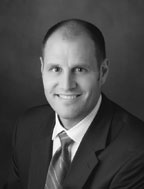 Grant Ryan Joins Sunflower Bank as Senior Vice President Sunflower Bank has hired Grant Ryan as Senior Vice President and Commercial Relationship Manager. Ryan works from the Sunflower Bank location in Lawrence, located at 4831 Quail Crest Place. Ryan possesses 18 years of experience in the financial industry, most recently as senior vice president at Emprise Bank. Previously, he served as executive vice president and chief lending officer at University National Bank. "Grant is a great addition to our Lawrence team," said Glynn Sheridan, President of Sunflower Bank in Lawrence. "He brings a wealth of banking knowledge and experience, and most importantly, he has demonstrated a strong commitment to Lawrence, his customers and is the consummate community banker." Throughout his career, Ryan has been active as a volunteer in this community, including: Quail Run Elementary Site Council, Leadership Lawrence, past president of Young Bank Officers of Kansas, Kansas Bank Association lending committee, and a youth baseball and basketball coach. Ryan, a Clay Center native, resides in Lawrence with his wife, Kristen, and their two children.
TCK Promotes Three The Trust Company of Kansas has announced the promotion of three people. Michael Smith, has been promoted to Senior Vice President and Trust Officer. Smith joined TCK in 2009 and has been instrumental in expanding the TCK. Christopher English, joined TCK Lawrence in 2009 and has been promoted to Vice President and Trust Officer. Kim Ebert has been promoted to Marketing Officer. Kim joined TCK Headquarters office in 2010 and has been responsible for marketing all TCK offices throughout the state.
Douglas County Bank Announces Promotions Douglas County Bank has announced the promotions of the following bankers: Pat Slabaugh, President; Ted Haggard, Vice Chairman of the Board; Gina Baun, Executive Vice President; Sean Buffum, Senior Vice President & Information Technology Director; Ernesto Hodison, Senior Vice President, Loan Services; Tim Metz, Senior Vice President, Loan Services; Lisa Stuhlman, Senior Vice President, Cashier & Chief Financial Officer; Gwen Denton, Assistant Vice President, Human Resources and Rich Godbold, Assistant Vice President, Loan Services.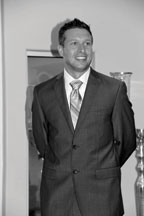 Peoples Bank Welcomes Mortgage Banker Steve Summers to our Mortgage Team Peoples Bank is pleased to announce the addition of Steve Summers as a Mortgage Banker. Prior to his mortgage career, he was a member of the Kansas City Comets. In 2004, he left soccer and became a full time mortgage lender. Most recently he worked at Wells Fargo Home Mortgage, Chase and First Mortgage Solutions. In making the announcement, Peoples Bank Mortgage Market Sales Manager Denise Philippi said, "Steve has extensive experience in the mortgage business and we are very excited that he is a part of the Peoples team. His strong knowledge of the mortgage industry will really help our Guests reach their goals." "I am excited to bring my knowledge, skills and desire to help others to Peoples Bank. I love the way Peoples takes care of and values their Guests." Summers said.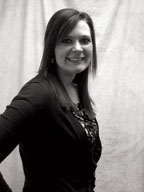 Lauren Lane joins The Metabolic Research Center The Metabolic Research Center announced the addition of Lauren Lane, weight loss consultant and registered dietitian, to its staff. Lane, a graduate of the University of Dayton, became a certified dietitian in 2011.