NON-PROFIT: THE BEACH CENTER
NOT LIVING IN THE DISABLED WORLD
| 2014 Winter | story by DAISY WAKEFIELD |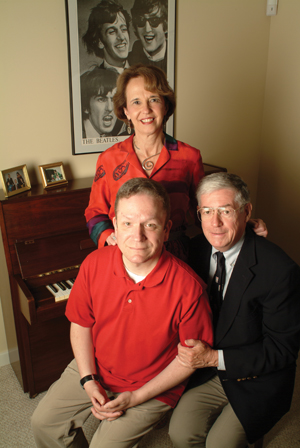 Rud and Ann Turnbull are distinguished professors, research scientists, and critical influencers in the world of disability policy. But before that, they were parents. Their son, Jay Turnbull, had significant developmental disabilities, and his quality of life was the major motivator and inspiration for the Turnbull's professional careers. In 1988, they co-founded KU's Beach Center on Disability, a research and training center that seeks to make positive change in the lives of people with disabilities and the people who support them. In the last 25 years, the Beach
Center has become a leading disability research and training center with worldwide influence.
The Beach Center on Disability is affiliated with The Schiefelbusch Institute for Life Span Studies and the School of Education's Department of Special Education. Funded by KU, KU's Endowment Association, and federal and state agencies, the Beach Center was named after Ross and Marianna Beach, owners of the Douglas County Bank and major contributors in the field of disabilities in Kansas. Since its inception, the Center has generated an average of $1.6 million a year to fund its research and programs. In 2012, it was the recipient of a 5-year, $24.5 million grant given by the federal Department of Education for special education research.
"But it's more than that," says Rud, "The real effect of our work is what we've been able to do for families, creating jobs and training for people with disabilities, improving quality of life through research-based practices and public policy, and giving families a different expectation and vision."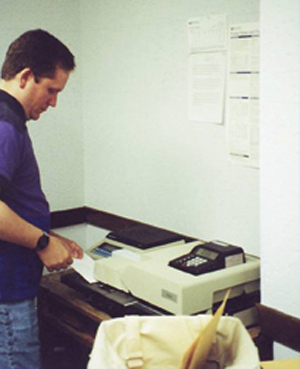 The Beach Center has anywhere from 20 to 50 researchers at a time who conduct research, carry out training, and provide leadership and service in the field of disability. They directly interact with families through parent mentoring programs and by speaking at family education conferences. But most of the work is done in the policy and research arena, which creates best practice approaches for direct providers and professionals who work with families. The Beach Center has been intricately involved in policy making regarding treatment of newborns with disabilities, assistive technology, reform of guardianship laws, and federal and state special education laws.
Researchers at the Beach Center also publish books and articles on disability and create scales for measurement of factors such as family quality of life. The Turnbulls have authored two major textbooks on special education, which are used worldwide in training special education and general education teachers. And Rud's book on disability policy sets benchmarks for formulating coherent concepts of policy on disability.
The Center is also an incubating ground for graduate students who are trained and then dispersed across the US and other countries. Ann says, "Some of our greatest pleasure comes in mentoring the younger generation. They keep us young. They're smart, they have energy and vision and a strong work ethic."
Currently the Center is working on projects such as training families and individuals with disabilities in a dozen campus communities on how to act as employment capitalists for their children, accessing resources for competitive employment and moving away from sheltered workshops to work in typical environments. The research shows that people are excited and satisfied with the training, and that there is a significant increase in the number of jobs that have been attained after training.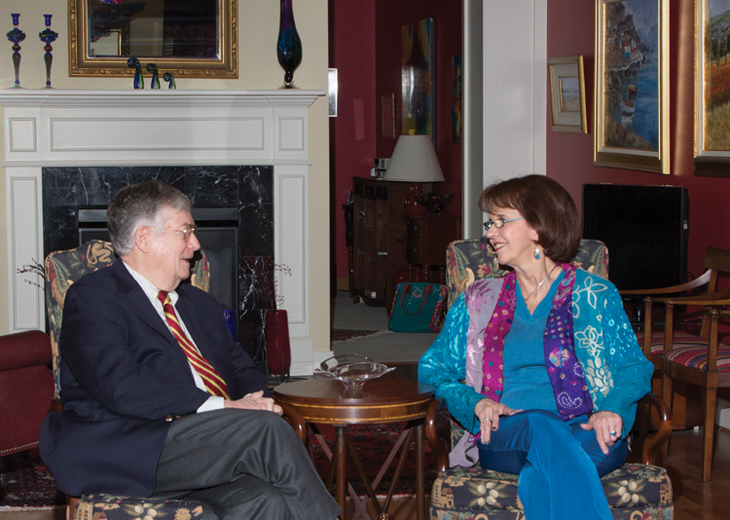 As well, the Beach Center is working with the Department of Defense to help craft a policy for all armed forces to provide support to military personnel who come back from war disabled. The impact of that work will reach millions of veterans and their families.
Much of the past disability research focused on the pathology and challenges of living with disabilities. But for the Turnbulls, the professional and personal convergence of caring for a loved one with disabilities steered them to research and recognize the positive and empowering side. They envisioned a life for Jay that would be satisfying, productive, and inclusive. To do that, they created structures of support for Jay to live as an adult in his own home, work at KU, and have a social network of friends.
"The typical way that adults with disabilities live in the world is to live in the disabled world, living and working with people with disabilities, " says Ann, "We went out on a limb as parents envisioning a different type of life for Jay, living and working as a full citizen of Lawrence."
It is this different vision and expectation for their son that fed into much of the Beach Center's programs and research for helping others with disabilities lead independent and nonsegregated lives. By personal example and by research, the Turnbulls, through the Beach Center, led the way for other families to envision an exceptional life for their loved one with disabilities.
Ann says, "It's like the Robert Frost poem about two roads diverging, and choosing to take the road less traveled. People have not known how to take the road of inclusion. Our work has shown that that road is more challenging and risky, but more rewarding."