Boomer Perspective: Internet…What – Me worry?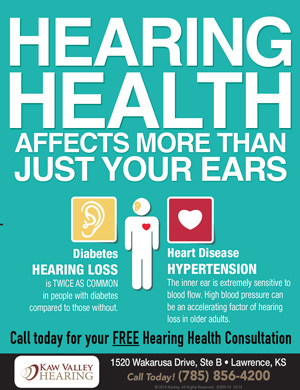 | 2014 Q4 | story by HANK BOOTH    | photos by STEVEN HERTZOG |
Few people who know "good ole Hank" pretty well would describe me as a man of few words. Most, even good friends and certainly my family, would put me in the opposite category – often with far too many words and lots of opinions on any topic you choose. Just try me out someday.
So why the heck did it take me nearly a month to write this confounded article about the Internet, and the high tech world it has placed at the fingertips of us all. The bottom line, when it comes to this computer I'm writing on, I'm still in the first grade and that wonderful teacher, Mrs. Ryther, who helped me learn to read back in my days at Pinckney School, is nowhere around to help me out. I've started it five times, this is the sixth, and now my already extended deadline is way overdue. Time to produce Booth…
Those of us serving on the Board of Directors of DCSS have taken on the task of promoting our town and county as a great place to retire. I like the task because it's right at the heart of my favorite thing to do, and that's to promote Lawrence, the University of Kansas, and all of Douglas County. I grew up here, went to KU and returned with our young family in 1973 after a stint in the army. This has been a great place to raise that family, be in business, work as a volunteer and, for the most part, enjoy life.
I don't have to go into the high tech arena of the Internet to show you how important this technology will be in getting the word out worldwide on why this area is a great place to live. They are talking about us in magazine articles, news stories, retirement research and editorial commentary, and it is very positive information. Let's start with a basic fact for me and for most of my Baby Boomer crowd. We don't have any intention of "retiring!" The thought is almost repulsive. Cut back on 60-70 hour work weeks, choose only fun jobs to do, spend more time helping others find happiness and success in life, travel – the list of new jobs to do is endless; but it sure isn't "retirement" the way we grew up thinking it was. Bottom line, there's sure a great deal to do right here in my hometown.
So, that leads us to the title that the DCSS Board and our project partners have selected for our economic development initiative – "ReInvent Retirement, Live the Lawrence Life." We will officially kick off the first marketing efforts in January, but you are getting a sneak preview. Every day in the U.S. there are 10,000 of us post-World War II babies hitting age 65, and that will be going on until the year 2030. There are lots of us, and many are looking for that perfect place to settle in (notice I didn't say settle down). Lawrence and Douglas County are already getting national attention as a good location to consider. We will use that buildup of positive reports about Lawrence and Douglas County to help tell the story about why this is a great place to live.
Right at the top of the list is that we are a college town with a wonderful university and thousands of graduates who scattered around the world to do their life's work. Heading back to old KU sounds downright pleasant. Rock Chalk, let's go to the game, the Lied, the University Theater or back to class. Our location in the center of the country and not in a big city, but near one, also is getting high marks. Our great downtown, with Massachusetts St. named the top attraction in the state of Kansas and one of the best downtown's in the nation. Travel and Leisure even named Lawrence one of the "quirkiest towns" in the country. I kind of like that. AARP tells us Kansas is one of the healthiest states for people over the age of 65.
We have a top rated community hospital, the Arbor Day Foundation has named Lawrence "Tree City, USA" several times. We know how to celebrate with the Maple Leaf Festival in Baldwin, the CPA events in Eudora, Lecompton Territorial Days and the best Old Fashioned Christmas Parade in the nation here in Lawrence. Every month there is a list of fun and neat things to do. The arts scene in Lawrence is rapidly gaining a national reputation and people travel for miles every Final Friday to see the displays.
All of this and much more is told in story after story that we can use to promote Lawrence and Douglas County to potential future residents. Thank you Internet. After looking at all those sites about my favorite place to live, I think we'll get along much better in the future.