Capitol Federal Hall
KU Business School has a New Home
| 2016 Q2 | story by AUSTIN FALLEY, Director of Communications, KU Business School | photos courtesy KU Business School
In June, the University of Kansas School of Business will begin teaching classes in its new home, Capitol Federal Hall, at 1654 Naismith Drive. The $70.5 million new building is the largest KU facility to be funded by private support, including a $20 million lead gift from Topeka-based Capitol Federal Foundation. The 166,500-square-foot building will allow students and faculty to build stronger ties to industry, the region, state and world.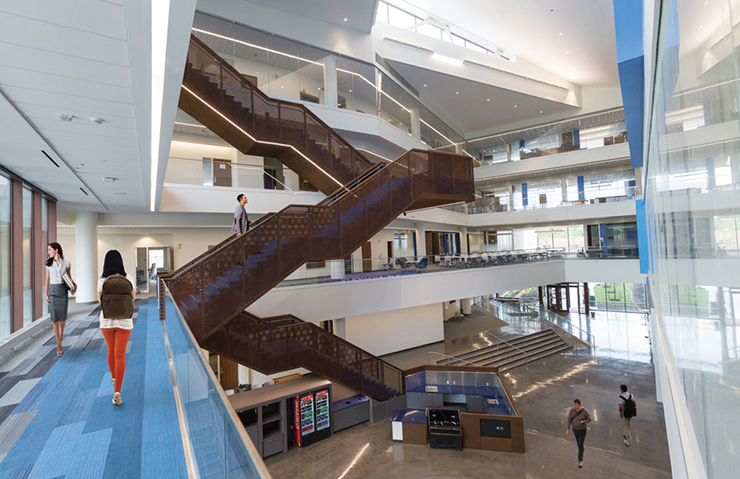 The 166,500-square-foot building is composed of two wings—north and south—joined by a central atrium where students, faculty and corporate recruiters can collaborate. The central atrium was designed for moments of serendipity—chance encounters among classmates and professors meant to spur new ideas and innovation.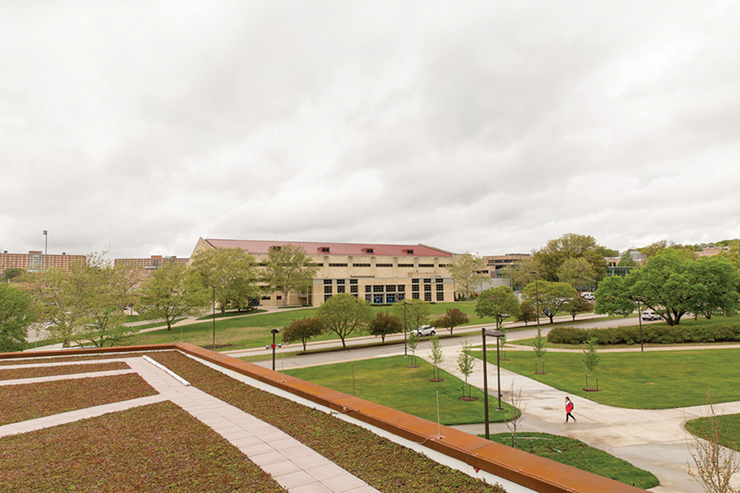 Atop Capitol Federal Hall's Dicus Family Auditorium, the business school's 350-seat lecture hall, rests a 7,000-square-foot green roof, designed to honor KU's architectural history and red roofs. The green roof is composed of mostly red sedum, mountain plants and soil. The green roof is visible from the dean's office, executive boardroom and terrace, with ample views of Allen Fieldhouse. Our landscape architect tells us the green roof will capture storm water runoff, extend the life of the building roof, and reduce sound and carbon emissions.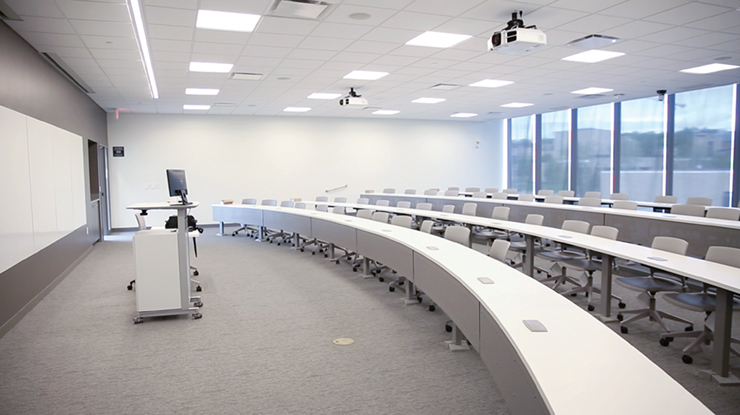 Capitol Federal Hall features the latest in educational technology, with state-of-the-art video conferencing and live-streaming capabilities in each new classroom and teaching space. The new building's design architects led the school's efforts to design flexible classrooms that will allow KU business professors to provide relevant teaching and instruction well into the future.