Public Service – A Family Tradition
Public service through the generations.
| 2017 Q1 | story by Hank Booth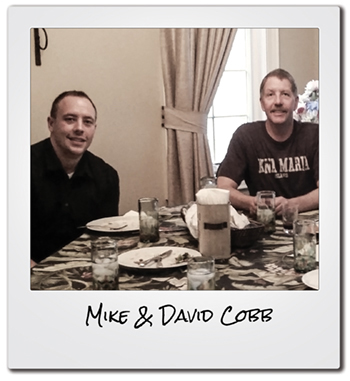 Family businesses are passed down from generation to generation, and while this can be challenging, Lawrence has a number of locally owned businesses that have stayed under one family roof. Changes occur in technology and delivery systems, and even product lines change dramatically; but there's still the same folksy hometown feel to those doing business from grandfather to father to son, and perhaps later on to the little ones running around the business waiting for Daddy or Mommy to head home for dinner at the end of the day.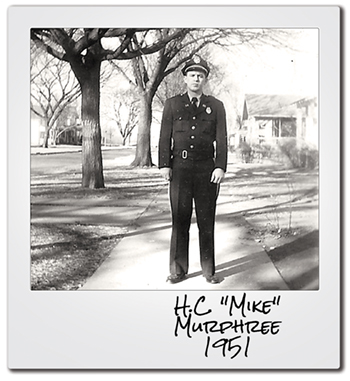 My own longtime business in Douglas County, at KLWN-AM and later KLZR (now KISS-FM), gave me the experience of hands-on work where my Dad went to work everyday. That's when my duties began as a part-time staff announcer around the age of 10. Actually, dumping the trash and sweeping the floors were probably my first duties. I think I was paid a dime, which I immediately deposited in the pop machine for a bottle of Pepsi. Later, I graduated to disc-jockey duties on my own Top 40 afternoon music show. My pay went up from a buck an hour to $1.25. Pretty big money for an early-'60s teenager. When I was in junior high, I did the other usual part-time jobs, such as lawn-mowing and dish-washing at a restaurant near where we lived, but there wasn't anything like that radio work … and the die was cast.

I always swore I would never end up in radio and running stations like Dad did. I'm sure my buddies who ended up in the family business swore the same thing during their earlier years. Later, doing the news and selling advertising were added to the DJ work. Interviewing people was something folks said I was really good at doing. You know what, I still do that today, 55 years later at the age of 70.

My important memories of my Dad involved community service, giving back and, when it came to weather coverage, keeping people safe in severe-weather situations. In Lawrence and other communities, no one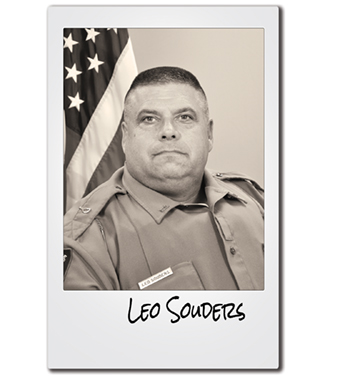 personifies the concept of giving back better than men and women working in public safety, police, sheriff's officers, firefighters and ambulance attendants. Our own public-safety folks in Lawrence through the years have many notable family connections.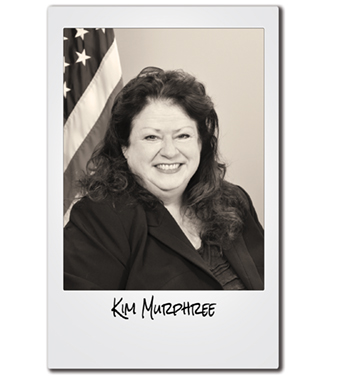 A young man by the name of Bill Cox joined the Lawrence Police Department (LPD) right after World War II, achieved the rank of captain and served as acting chief of police in 1957, then four years as chief in the 1960s. It was his grandson, David Cobb, who followed granddad with a 30-year career at the LPD, achieving the rank of captain. David's son Mike continues the family legacy of service, joining the force in 2006 and now serving as a patrol sergeant.

There are father/daughter traditions of service, as well. H.C. "Mike" Murphree was a police officer in Lawrence in the early 1950s and later an investigator at Sunflower Army Ammunition Plant. His daughter Pam Byrne served on the KU Police Department in the late l970s, and a younger daughter Kim Murphree started serving as a civilian manager at the LPD in 2002 and is still on the job. Pam's son Michael Byrne joined the Lawrence

force in 1998 and serves today as an LPD patrol sergeant. Their family tradition of community service extends to other communities, as well. A grandson of Mike Murphree, the son of his daughter Jan, Shawn Swisher, has been with the Eudora Police and Tribal Police.

The beat goes on with the family of another Lawrence police officer, Leo Souders Jr., who will retire this year after nearly 30 years of service between the LPD and the Lawrence Fire Department. Leo's daughter Callee Hotzman is a department crime analyst serving since 2012.

There are similar stories of family tradition in the Lawrence Fire Department. Joe Hardy, a captain now, watched his dad, Robert, serve while he was a kid growing up in Lawrence. Duane Biggerstaff fought fires and covered emergencies of all kinds in our community; and his little boy Charlie followed his Dad into service, helping to protect others in a dangerous business. The Knight family father and son also served, with each reaching the rank of captain—and the list goes on.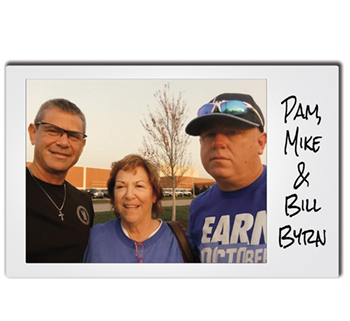 There's not room for the Sheriff's Department, Highway Patrol and so many others to be named. Let's just say we all owe a great deal to the men and women who have given their careers to community service. Let's add a special "Thank You" to the families who carry on that tradition.