2017 Q2 Newsmakers
NEWSMAKERS
| 2017 Q2 |
NewsMakers: Send us your press release, promotion, professional recognition, new hire or board of directors change to newsmakers@lawrencebusinessmagazine.com for our upcoming issue.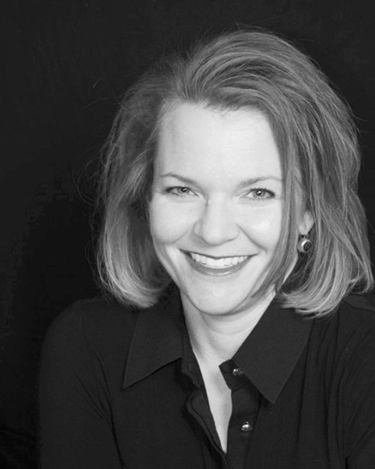 James Otten Dentistry Welcomes Nikki White
James Otten Dentistry is pleased to welcome Nikki White as part of our family of exceptional caregivers. Nikki joins us as Operations and Development Director and brings a 20-year career in health promotion including substance abuse prevention, communication coalition work, diabetes education, health care ad-ministration and business development. "Nikki shares our vision of giving people choices for lifelong health and is an excellent addition to our team" said Dr. Jim Otten.
"I look forward to enhancing and growing the practice's mission of providing expert, integrative care in a per-sonalized, quiet and comfortable environment and maintaining its reputation as the premier dental practice in the region and one of the best in the nation. I am excited to work with an outstanding team that shares the vision of enhancing how we build health in the future."
---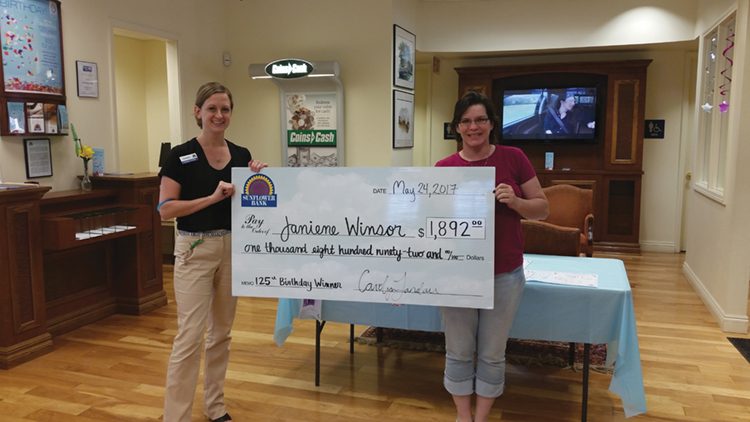 Sunflower Bank Congratulates $1,892 Drawing Winner
Sunflower Bank congratulates $1,892 drawing winner, Janiene Winsor of Law¬rence, Kansas. The drawing is part of a larger celebration commemorating Sun¬flower Bank's 125th birthday with special events and gifts. <,br>
"We are thrilled for Janiene and excited to have the winner of our $1,892 drawing here in Lawrence," commented Glynn Sheridan, Market President and Regional Director. "For 125 years, we at Sunflower Bank have made it our focus to sup¬port and create possibility for the people of our communities. It is a focus we honor and continue to this day. We are proud to serve Lawrence and people like Janiene."
"My family and I are so appreciative to Sunflower Bank for this wonderful prize," commented Janiene Winsor. "I've been wanting to take my whole family to Dis¬neyland in California for a vacation, but couldn't afford it. Now I can. This will be my first vacation! Thank you Sunflower for making this possible!"
Sunflower Bank's Signature ABC Program Created to Raise Funds for Education Has Raised Over $1 Million.
Sunflower Bank raised $102,363 for schools and students this year in Kansas, Colorado, and Missouri, bringing its 16 year total to over $1,139,000. More than $3,000 of the funds raised this year are being donated to schools and students in Lawrence.
"This year we are celebrating both our 125th anniversary as a bank and the 16th anniversary of our ABC Program," said Mollie Carter, President and CEO of Sunflower Bank. "We have a long and successful history, and we have made it our mission to create possibility for the communities we serve. This is why we initiated the ABC Program in 2001 to help provide needed resources for the schools and students in our communities. For 125 years, we have strived to make a positive impact and we plan to continue this tradition in the many years to come."
---
Successful Kansas small businesses receive awards at Kansas SBDC Awards Event
The Kansas Small Business Development Center (Kansas SBDC) statewide network recognized 17 small businesses across the state in the 2017 Existing, Emerging, and Exporting Businesses of the Year ceremony.
"The selected businesses were given careful consideration by our Kan¬sas SBDC regional directors and consultants," said Greg Panichello, Kansas SBDC state director." Collectively, the KSBDC team believes these 17 small businesses are excellent examples of small business adaptation and success in challenging times." Lawrence Businesses that received awards: Existing Businesses of the Year: Primary Col¬or Music, Sam Billen, Lawrence Emerging Businesses of the Year: Limestone Pizza, Debbie Howe, Lawrence
---
Kansas Accounting Firm Mize Houser & Co. P.A. Named 12th Largest Firm in the Midwest
Mize Houser & Company P.A., a regional accounting firm with offices in Topeka, Lawrence and Overland Park, Kansas is now ranked the 12th largest firm in the Midwest according to Accounting Today. The firm is also the only Kansas accounting firm in the top list of Midwest¬ern firms. Additionally, Mize Houser is ranked #24 in the publication's Beyond the Top 100: Firms to Watch list.
Selection criteria are based on several factors, including performance and growth. With locations in Topeka, Lawrence and Overland Park, Kansas, Mize Houser enjoyed a 7.19% increase in growth in 2016 with total revenues of $26.4 million.
Mize Houser & Company P.A. has also received other awards, including Inside Public Accounting's (IPA) Top 200 Firms.