PRESS RELEASE

The Trust Company of Kansas Invests in its Team of Financial Professionals
Jennifer Moore, Trust Administrator at The Trust Company of Kansas in Lawrence, recently graduated from the Schools of Banking 2017 Advanced Trust School, held in Manhattan, Kansas on August 22-24, 2017.
Course content is designed for experienced trust professionals and focuses on delivering current industry information in a collaborative and interactive environment.  Completion of this course assists students in developing skills which allow them to better serve their clients' diverse financial needs.
About The Trust Company of Kansas
The Trust Company of Kansas, headquartered in Wichita, with staffed offices in Arkansas City, Hutchinson, Lawrence, Leavenworth, and McPherson, and services offered to many community banks throughout the state of Kansas, is comprised of 12 certified trust and financial advisors, as well as many other experienced financial professionals. Key services include retirement and trust planning, risk assessment, investment management, gift planning, business succession planning, and more.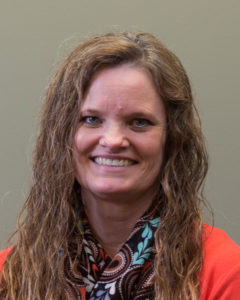 A wide range of individuals seek the advice and services of The Trust Company of Kansas team and rely on their expertise to navigate the often-burdensome waters of wealth management. Advisors at The Trust Company of Kansas collaborate with these individuals, families, and foundations to discuss their goals, assess unique financial circumstances, and establish and implement forward looking action plans that minimize those burdens, bestowing the freedom to enjoy everything else.
Contact The Trust Company of Kansas
To inquire further about the services provided by The Trust Company of Kansas, please call Martha L. Linsner, President at (316) 491-6101 or visit
tckansas.com.